Weddings mean a lot to a girl, and for a black girl, the wedding day is the most dazzling moment. The perfect hairstyle can be the icing on the cake for your wedding. So, we've rounded up 10 of the most popular wedding hairstyles for black women in 2022 for black women, let's see which one is your favorite?Wedding Hairstyles for Black Women
1.Finger Wave Updo With Tendrills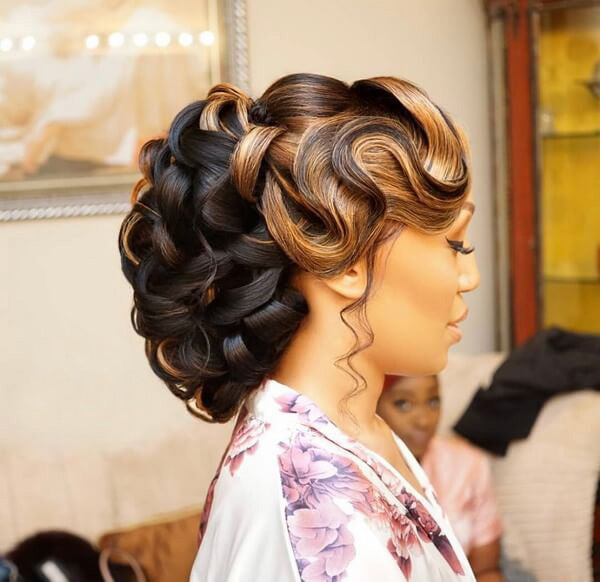 Have you ever seen such beautiful finger wavy hair? This finger wavy bun makes girls look more classy and elegant. A delightful take on the classic wedding updo. With its intricate details and slender tendrils on the sides, all eyes will be on you! What's more, you can style yours by adding color, and it looks gorgeous with
honey blonde
, ash blonde, and even more!
2. Afro with Clip
There's nothing like soft, natural hair to make your wedding look stunning. Not only does this style unapologetically show off your complexion, but it also showcases your natural beauty. Take yourself up a few notches on your wedding day. If you want to stay natural and glamorous, this is your wedding hairstyle! Girls who like this hairstyle can choose
kinky curly
hairstyle to create your wedding hairstyle.
3.Curly Updo with Deep Side Part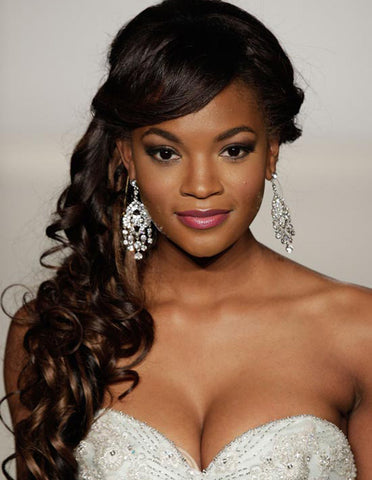 Which bride doesn't want to look more beautiful and graceful on her wedding day? This curly bun with a side part does just that for you. The deep side part gives some shape to the style, and this hairstyle sets off the face more delicately. Everything is so perfect. You can even adjust it further with flowers or stylish bobby pins!
4.Long Cascading Waves with Deep Side Part
Long wavy hairstyles also look very charming on the wedding day, full of romance, when the music plays, the bride walks from the red carpet, all eyes are on you, and the hair will flutter in the breeze. This hairstyle can be very good to modify the bride's face contours. At this time, the pattern of
body wave
is your perfect choice!
5.Textured Updo with Crown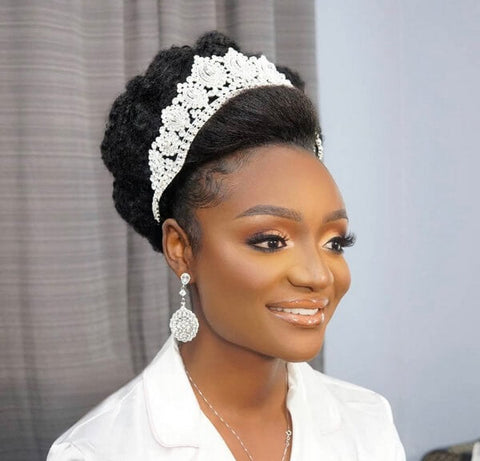 Weddings are not only romantic, but also solemn and solemn, and should be blessed and respected by all. This style of wedding hairstyle brings a solemn queen vibe to the bride and all the guests. Make you feel like a princess on the most important day of your life. I'm sure many girls will love this haircut too.
6. Layered Loose Ringlets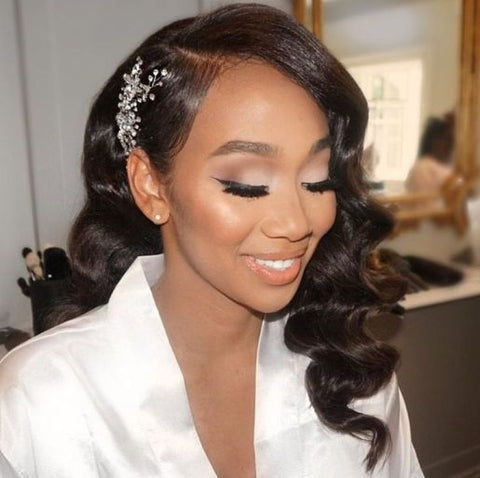 If you're looking for an effortlessly gorgeous wedding style, layered loose curls will set you off flawlessly. Makes you look your absolute best. The loose hair tie kisses the cheekbones and follows the contours of the face for the perfect face shape!
7. Simple Finger Wave Updo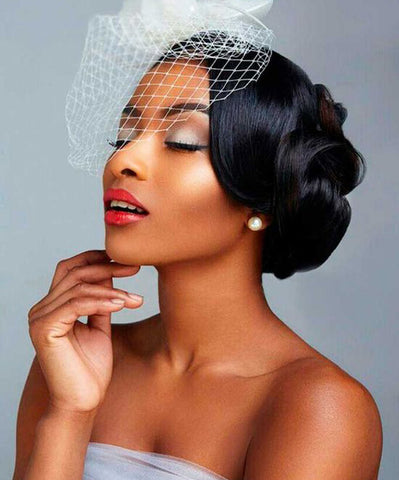 The bride will be busy with a lot of guests on her wedding day, if you want your hair to look neater and sleeker. This hairstyle can be chosen. Give your wedding a retro look that can be seen from near and far. While enjoying the romance of your wedding, it's also possible to keep your hair out of trouble. This style is the most suitable.
8. Ultra Curly Low Bun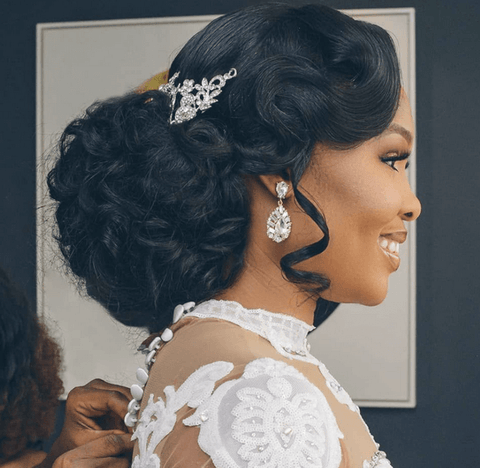 This low bun is great for any bride who wants all the curls. In addition to the curls on each side of the head, it features a bun in the back made up of a mess of curls. The intricate look is topped off by a shiny floral headpiece.
9. Beautiful loose long curly hair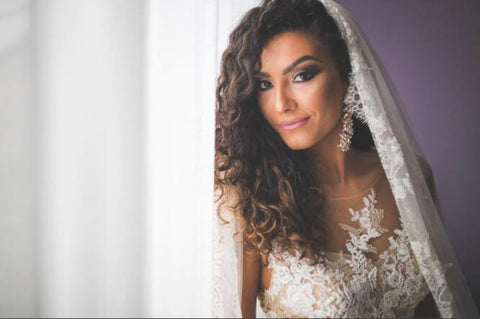 The beautiful long curly hair like an angel makes the bride look very noble and elegant. Each beautiful curl of hair dangles from the back, exuding an alluring elegance. You can also make yourself look more glamorous by adding some headgear. This hairstyle makes the bride look very cute style. do you like it?
10. long wavy hair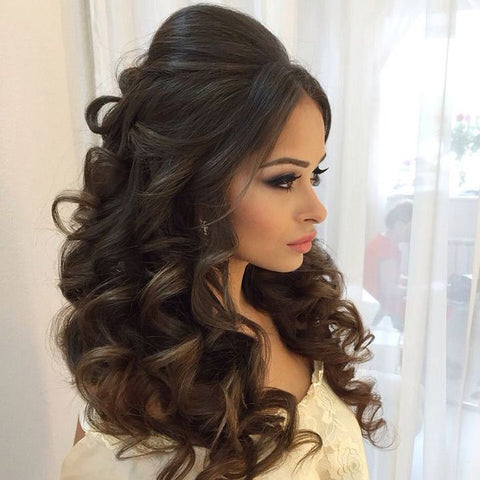 On your wedding day, if you want to try something bold and luxurious, this hairstyle will be perfect for your wedding. She's not just curly hair, this hairstyle will make your hair look very full. This hairstyle makes you look very confident. You can try it, the key looks very beautiful.
Dear compatriots, everyone is very concerned about their look on their wedding day. After all, this is an unforgettable day in one's life, and it is a testimony to happiness with the person you love. Wedding hairstyles are also very important. Be sure to choose carefully. I wish you all the best of luck to find your own happiness.