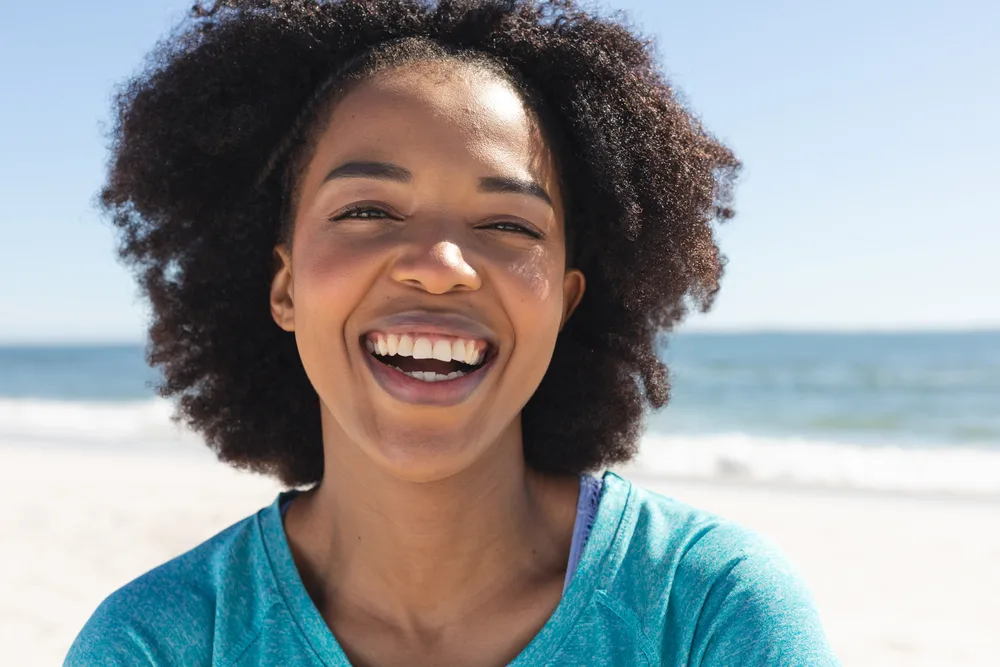 Curly hair needs a lot of care and attention to remain hydrated and in good health. That's why it's so important to deep condition on a regular basis. With the right deep conditioner, you'll be one step closer to achieving your hair length and health goals. But which one should you choose? That's what we'll help you with in this article. We'll cover 3 of the best deep conditioners for curly hair.
*For the purposes of this article, we'll use the terms hair mask (masque) and deep conditioner interchangeably.
The Best Deep Conditioner for Curly Hair
The best deep conditioner for curly hair is the Mielle Rosemary Mint Blend Strengthening Hair Masque. This nourishing hair masque is the ideal solution for super dry or damaged curly hair. It strengthens weak hair, hydrates, and stimulates hair growth by preventing breakage.
Packed with beneficial ingredients like fatty alcohols, sunflower oil, aloe vera, and biotin, it enhances softness, resilience, and strength. Notably, the addition of rosemary and mint smooths hair cuticles, adds shine, removes product buildup, and soothes the scalp, making this masque an outstanding choice.
If your hair is in need of a serious pick-me-up, you need a deep conditioner that can handle it all. And the Mielle Rosemary Mint Blend Strengthening Hair Masque can do just that.
It's a deeply nourishing hair mask that can tackle some of the worst hair damage. It's specifically formulated for super dry or damaged curly hair and could be just what you need to achieve your best curls ever.
When you look at the packaging of this deep conditioner, you may think it has just one main purpose, to strengthen weak hair.
Though it does so, it is also a fantastic hair hydrator that helps to stimulate hair growth over time. It doesn't increase your hair growth from the scalp – it heals your hair and stops breakage so that it won't break off faster than it grows in.
Key Ingredients
This conditioner is jam-packed with hair-healthy ingredients, from fatty alcohols and sunflower oil to aloe vera and biotin. All of these ingredients help to contribute to your hair's softness, resilience, and strength.
But the two ingredients that really help this deep conditioner stand out are rosemary and mint. Rosemary does several things for the hair, including smoothing the hair cuticles, making the hair shinier, and removing product buildup.
Mint works to reduce the symptoms of dandruff and soothes your scalp. What's more, is that it opens up your nasal passages and relaxes your mind – and when you apply it to your scalp, it'll tingle in the most pleasant way.