We always measure the size before buying clothes or shoes online, so it is also very important to measure the size of the head before buying a wig. If we want to buy a wig with a suitable size and a comfortable wig, then our top priority should be to know how to measure the wig head correctly. Correctly measuring the size of our head is conducive to choosing a comfortable wig suitable for us.
Let's first look at the size and meaning of a general wig.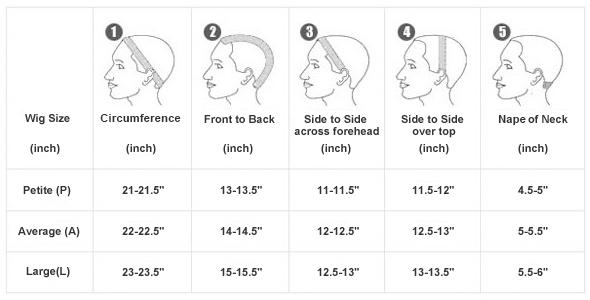 Average wig size: between 54 cm and 57 cm (21.25 to 22.5 inches) – we can say that about 90% of customers is average wig size, so if your wig head size is within this measurement range, you will More options.
Small wig cap size: 51 cm to 54 cm (20 to 21.25 inches). Wigs of small size usually need to be made temporarily.
Large wig cap size: greater than 57 cm (22.5 to 24 inches). At present, we only have a few large wigs.
To measure the wig, measure with a soft tape measure, starting from the front hairline, rounding above the ears, then rounding under the occipital bone to where the neck is bent. And then back to the front from where you started the hairline.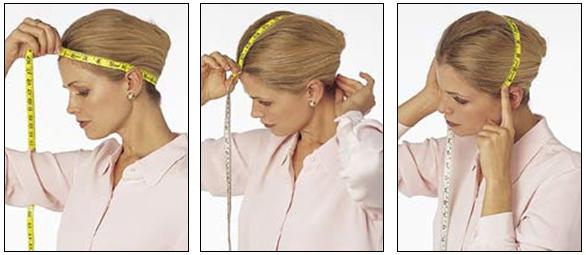 We recommend that if you want to measure on natural hair, make sure that it is as flat as possible for a more accurate measurement.
If you like a certain style, but are not sure about the size of the wig, you can always check the "Details" tab at the top of each wig product page on our website. This tab provides you with detailed product information to check the wig size currently available for your favorite wig. It can also provide colors and approximate dimensions of the pillow, crown and ears to ensure that you have a wig that fits all suitable positions.
It is important to get the correct wig size, and we hope you feel more confident about how to measure the size of the wig head, because this will allow you to choose a more comfortable wig. If you wear a wig that does not fit well, is uncomfortable to wear, or is too tight to cause headaches, then you are wasting your money. Therefore, our factory set the size of the wig correctly. When you wear our wig, you will feel that it is your own hair. You will feel very comfortable and look beautiful.
If you have any questions or need to know more about wigs, please contact us through our website, please remember our brand-celie hair, our factory provides a variety of wig wigs, the most popular ones are currently : Body wave lace front wig human hair, deep wave human hair lace front wig, kinky straight full lace wig human hair, loose deep wave wigs, wet and wavy lace front wigs, straight human hair full lace wigs.