Wig wearers who enjoy curly hair frequently struggle with how to take care of them, as curly hair is high maintenance compared with other textures. You may ask how to tame curly hair and maintain its luster and shine. Let's get started, and the following information will help you keep the curls bouncy and healthy, involving detangling, washing, deep conditioning, and other daily usage hacks.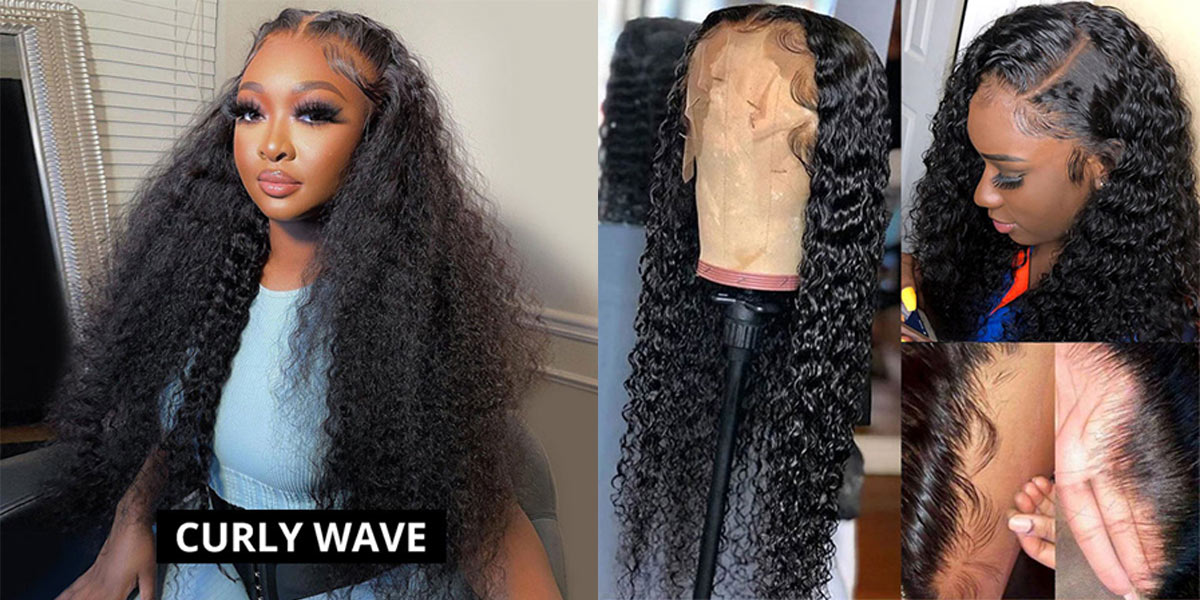 Detangle hair thoroughly before washing:
It is crucial to detangle the curly wig before washing because hair washed in tangled condition can only do worse and cause hair excessive breakage. After wetting the hair with cold water thoroughly, please apply a suitable amount of hair conditioner to make the hair smoother. Then divide your hair section by section and comb the hair with fingers/wide tooth comb up from the hair end gently until the hair is detangled thoroughly.
Note: some tangled hair may be washed out during this step. Patience is very needed for this detangling step, especially for badly tangled hair.
Wash hair correctly:
We suggest you choose cold water for washing and conditioning your curly human hair wig all the time. Warm water will cause hair strands' dryness or even shedding. Over-shampooing can also aggravate hair strands' dryness, so please also control the frequency of shampooing, usually once or twice a week is appropriate.
Note: It is better to choose a shampoo that excludes sulfate, paraben, and alcohol, as these elements are irritating.
Deep condition the hair:
After the hair is rinsed out the shampoo with cold water, apply conditioner and spread it on the hair, and leave it to sit in for about 5 minutes, then you can rinse the hair again with cold water until the excess conditioner is washed off the wig. Usually, water should appear clear after rinsing.
Air dry hair completely:
Once the hair is washed and deep conditioned, please use a clean washcloth and blot it dry until no droplets are visible. Then leave the hair on a wig stand and at a cool and ventilated place until it is dry completely.
Moisture hair daily:
You can use lightweight moisturizing serum or leave-in conditioner for curly hair in daily life. Normally, a quarter size is an appropriate amount to help the curls defined.
Sleep with the hair on:
You wave up and your hair is tangled up. Is this scene familiar to you? It occurs because the hair is rubbed against the bedding while sleeping. To better deal with this situation, we suggest you use a silk pillowcase or wear a silk bonnet while sleeping to reduce frictional damage to hair.
Thanks for your time reading, and if you have other excellent hacks, please share them in the comment section. West Kiss hair as one of the professional and experienced companies has been wig business for decades and provides high-quality yet affordable human hair wigs. You are very welcome to try our human hair curly wigs as well.