We often use some professional terms about dyeing technology in the wig industry. Such as balayage highlight and ombre. As a wig lover and a hair stylist, you may also be interested in this. Let's take a look at the two kinds of colored methods today.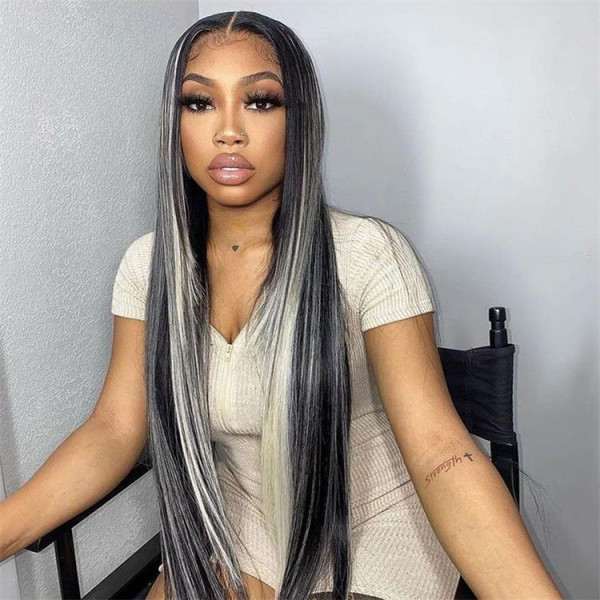 What is Balayage Highlight?
"Balayage" is a French word, which originally meant "to sweep, to paint". It is a painting method. Hairdressers borrow this painting technique and apply it to dyed hair. It will help make the hair look more natural while giving them a lightning effect. At the same time, it can be customized and can remain for a long time.
It's such a beautiful technique and shows a sun-kissed, natural-looking hair color, with softer, less noticeable re-growth.
It uses the contrast of light and shadow to create multiple dimensions of color. You can choose the color you like to design. To be on the safe side, you can choose similar colors to match; but you can also choose to be bold and choose a more prominent color for highlights.
Brushes the hair dye in a small triangle shape(looks like an inverted triangle) on the hair to let hair color shows a very natural transition. Generally, the highlighted part will be in the middle of the hair, and the tips and ends of the hair will not be affected. The dyeing is in strands, and the highlighted part should not be too much or too full. This dyeing technology makes the shades longer and longer, which looks more natural with no harsh or obvious regrowth lines.
Recommend colored hair:
West Kiss has a classic balayage highlight colored wig, which is with brown color as the base color, and honey gold color as a highlight color.
You will see 5*5 and 13*4 lace for this kind of colored wig on the website.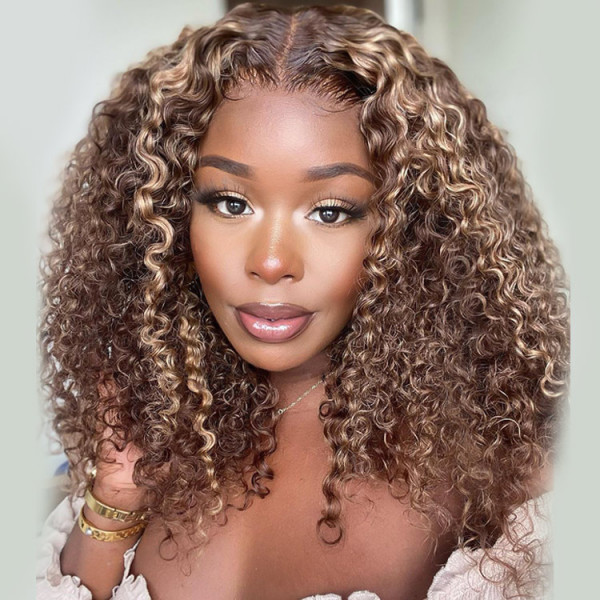 2.Ombre
Speaking of balayage just now, we can't help but mention the dyeing technique of ombre.
The two seem to be very similar, but actually, the two dyeing techniques are quite different. Ombre is also a French word meaning "shade", and is a brush-dyeing technique for dyeing hair in gradations and gradients.
Usually, there will be a gradual change of color from dark to light, from the root to the tip. The main difference between ombre and balayage is that ombre dyeing technology will brush all the tips of the hair, and leave the dark hair roots. The transition to the light-colored ends will be very short. Apart from this, ombre uses more horizontal dyeing brush, and balayage uses more vertical brushing.
Recommend hair:
Today I will recommend this ombre lace wig:
Ombre Lace Front Wig Human Hair Body Wave Colored Wigs
Similarly, it is also available for 5*5 and 13*4 lace. You can choose what you need according to your preference.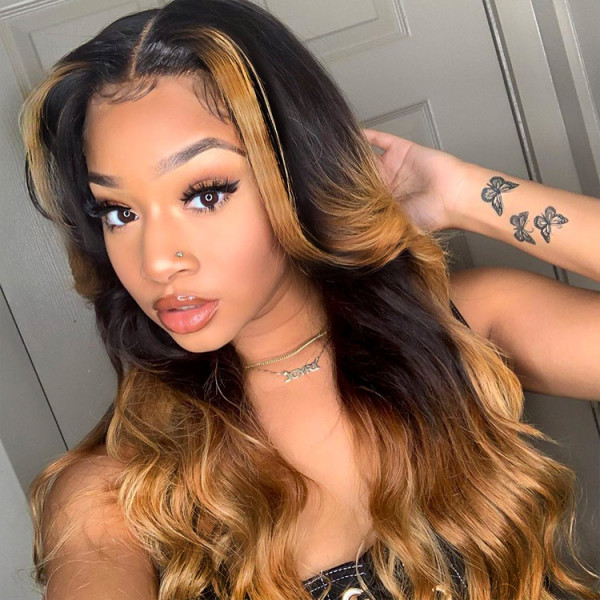 3. Where to buy it?
West Kiss Hair website launched some fashionable colored wigs, wig lovers must take a look at these beautiful human hair lace wigs. Furthermore, they offer natural black affordable human hair wigs, high-quality human hair, nice lace, and trending hairstyles. If you prefer a natural color hair wig, you too come to the right place.