You've heard about Follea wigs by Daniel Alain and their reputation for unparalleled quality and craftsmanship. But as you contemplate investing in one of these exquisite wigs or toppers, a nagging question arises: Are they truly worth the higher price tag?
We understand the struggle you're facing. On one hand, you don't want to overspend on a wig when there are seemingly cheaper options available. On the other hand, you desire a wig that not only looks completely natural but also provides the confidence and authenticity you deserve.
It's natural to feel skeptical when considering a higher-priced wig, and we empathize with your concerns about getting value for your hard-earned money. In a market flooded with numerous choices, it's crucial to make an informed decision and choose a wig that not only meets your expectations but exceeds them.
In this article, we'll delve deep into the reason why a Follea wig by Daniel Alain may be worth every penny and address your worries by helping you understand the unique value they offer.
As the industry's leading provider of premium human hair wigs and toppers, we take immense pride in the quality and craftsmanship that defines our brand. At Daniel Alain, we understand that our products may require a significant financial investment, and we acknowledge that they might not be the ideal choice for everyone. However, we firmly believe in the transformative power of the best human hair wigs that help you rediscover your confidence and embrace a natural look that feels undeniably you.
HOW MUCH DOES A FOLLEA WIG COST?
When it comes to Follea wigs by Daniel Alain, we understand that one of the key factors you consider is the price. We offer a range of human hair wigs that cater to different budgets to ensure that there's an option for everyone who desires the unparalleled craftsmanship and attention to detail that have made Daniel Alain renowned in the industry.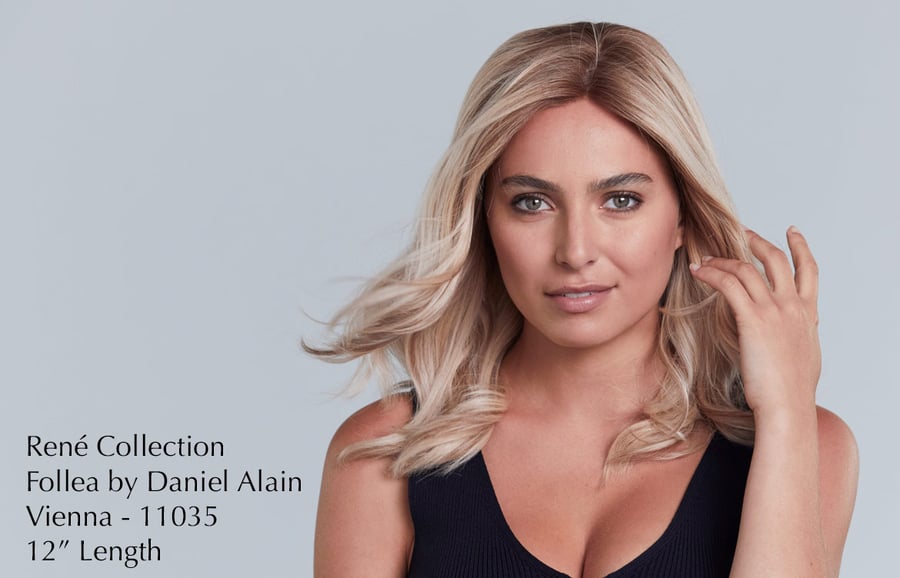 Our range of human hair wigs starts with our René collection, which is an excellent entry-level wig into the world of alternative hair. Starting at $2391 for the shortest length and the darkest color, the René wig features a hand-tied lace top and machine-wefted sides. We use a blend of world-select hair to create this collection and it provides a beautiful array of natural texture and color while maintaining affordability without compromising quality.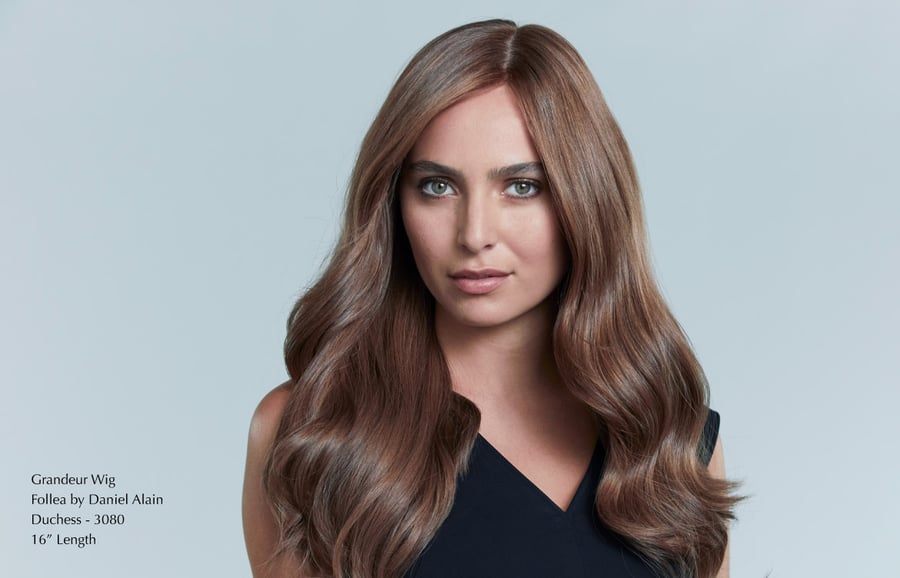 For those seeking the epitome of luxury, our Grandeur collection is the pinnacle. These wigs start at $10,849 for the darkest color, and they offer an unrivaled experience. The Grandeur collection features 100% premium European hair, sourced from our private reserves and boasts a 100% hand-tied skin top.
In addition to the René and Grandeur collections, we offer a variety of other wig collections with prices that fall within the two, to ensure our customers can find the perfect fit for their needs and budget.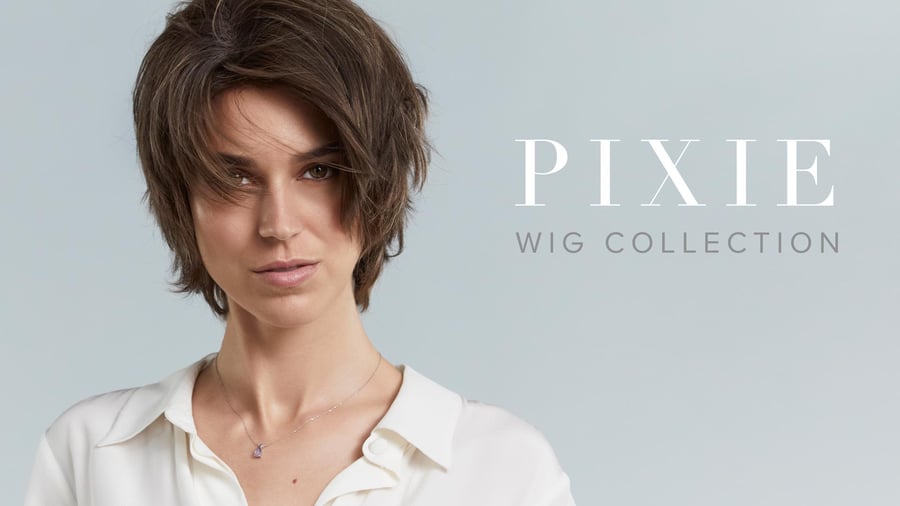 Our Pixie collection is available in one length of 5" for customers who seek a short, stylish look. Pixie wigs start at $2483 for the darkest color.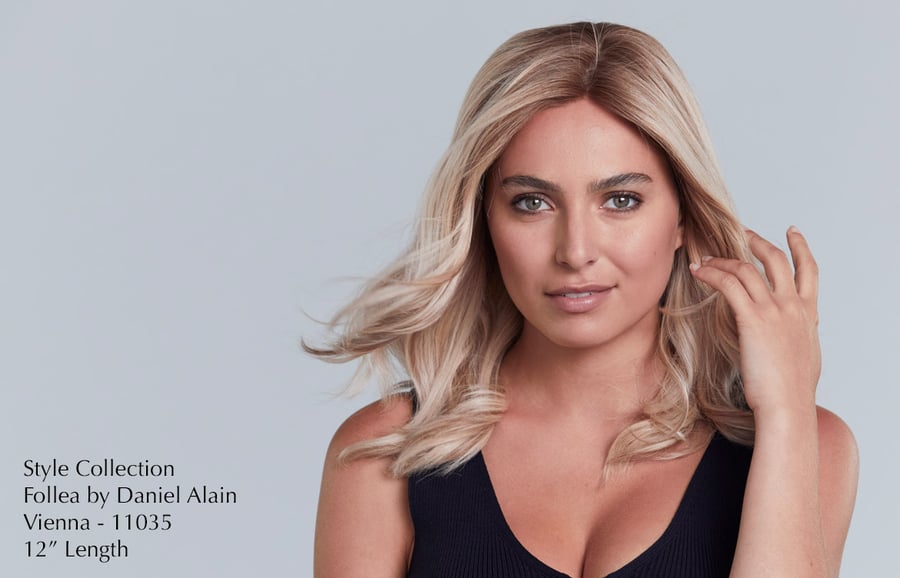 The Style collection starts at $3206 and is 100% hand-tied with a skin top. It is made with 100% European hair that has a fine, smooth texture and natural movement.
Our Purely Natural collection is made from 100% raw, virgin, European hair and features a 100% hand-tied skin top. Wigs from this collection start at $4478 for the darkest color and shortest length.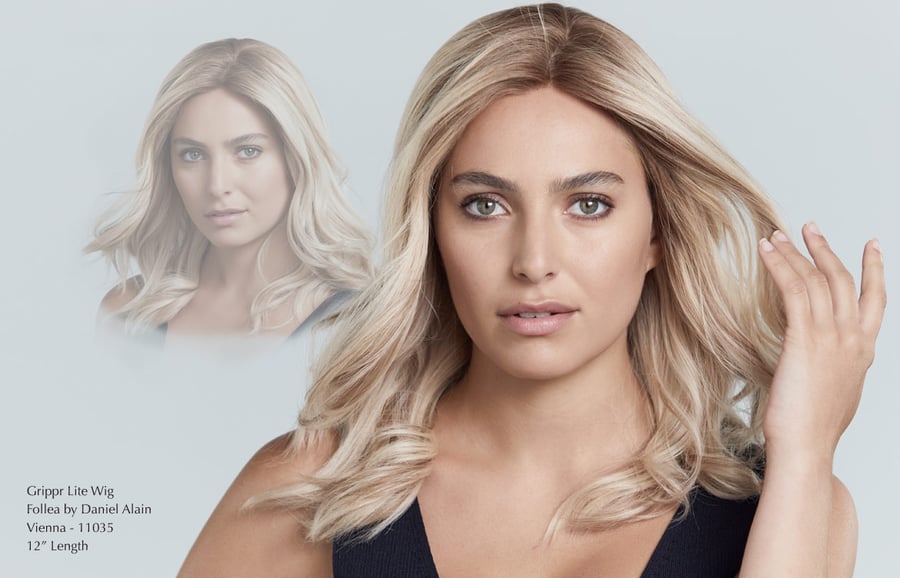 For customers who seek a wig for total hair loss, we offer our two collections; Gripper Lite and Gripper Actif. Both collections are made using 100% European hair and start at $4460 for the shortest length and darkest color. The Gripper Lite is 100% hand-tied with a silicone perimeter inside the cap. The Gripper Actif is 50% hand-tied, with a machine-wefted back and silicone on the perimeter and the back.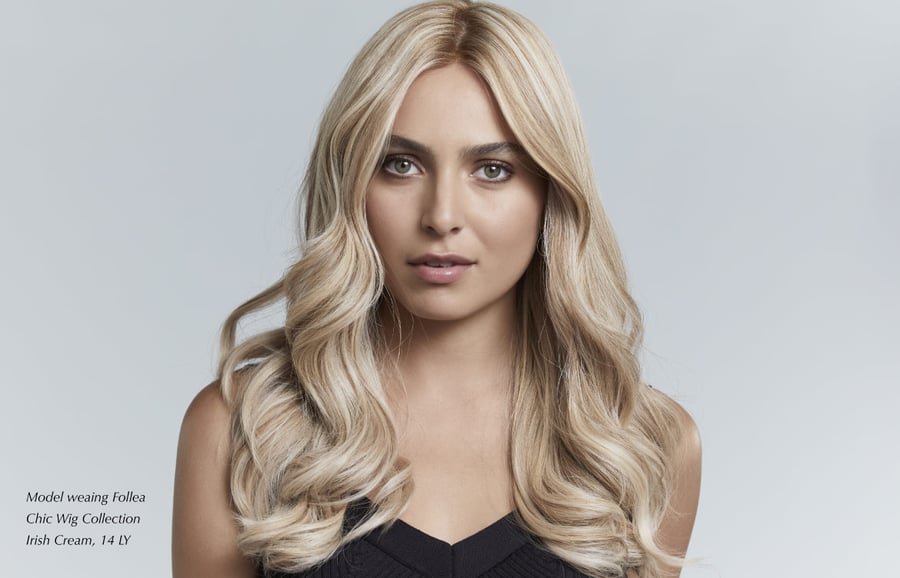 The Chic collection is made from 100% premium European hair which is finer and smoother and has a more natural movement and sheen. Prices for the Chic collection start at $5961.
By offering a range of prices, we strive to make Follea wigs accessible to a wide range of customers while upholding the standards of excellence that have made our brand synonymous with quality.
Now that we've explored the price range and options available, let's dive deeper into the craftsmanship and materials used in the production of Follea wigs.
---
HAIR QUALITY OF FOLLEA WIGS
Here at Daniel Alain, we pride ourselves on using only the finest human hair available and exclusively use ponytail hair to create all of our wigs and toppers. By using ponytail hair, we can ensure that the hair retains its cuticles and that each strand flows in a natural, uniform direction.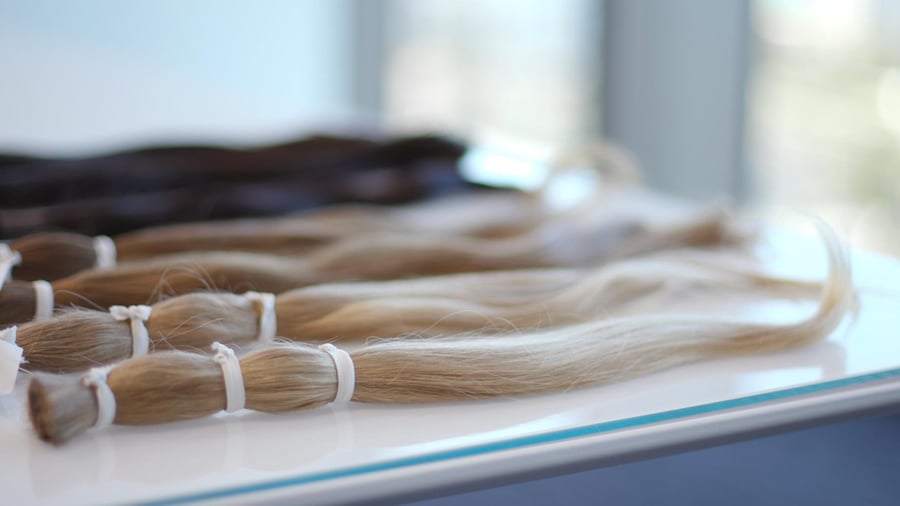 Less expensive wigs that don't guarantee the cuticles are intact will tangle, break, or shed after washing and wearing. Even wigs that may feel smooth and sleek brand new, are likely to have a coarser texture after the first wash, removing the silicone treatment that makes the hair appear deceptively smoother than it actually is.
To get a better idea of how long our pieces last or how the quality holds up over time, we recommend reading real customer reviews or seeing what people are saying about our wigs online. At Daniel Alain, we are very transparent about our reviews, publishing them under each wig category as well as providing longer articles and reviews from real customers, in our Learning Center. You can also check out our Instagram page for more real experiences.
No matter which collection you choose from, if you purchase a Follea wig, it will be made from ponytail hair that meets the Daniel Alain standard and embodies the epitome of natural beauty and durability, providing a foundation for the longevity of each of our pieces.
World Select Hair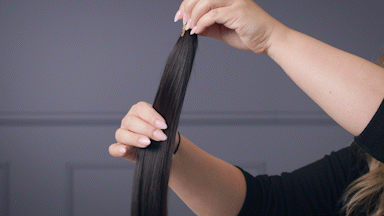 In order to provide a range of options to our customers, we offer several distinct hair types. Our René collection boasts a blend of carefully selected Chinese and Indian hair. This combination allows us to create an affordable option without compromising on quality.
100% European hair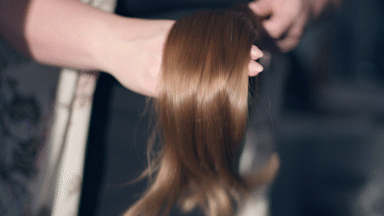 European hair is a rarity in the alternative hair industry, making it a highly coveted choice for people seeking the utmost quality. These days, European hair is extremely scarce and is found in very limited quantities. The cuticles are intact and it has more natural sheen and vibrancy than other hair types. Our Follea human hair wigs and toppers fall into the luxury wig category because they look natural and last for 2 - 4 years with proper care and maintenance.
---
THE CRAFTSMANSHIP OF FOLLEA WIGS
While less expensive wigs may be machine-made and mass-produced in unsafe working conditions, each Follea wig or topper is meticulously handcrafted and features the finest Swiss lace cap construction, hidden knot-work for a natural scalp appearance, and a lightweight, breathable design that gives the most natural look and feel.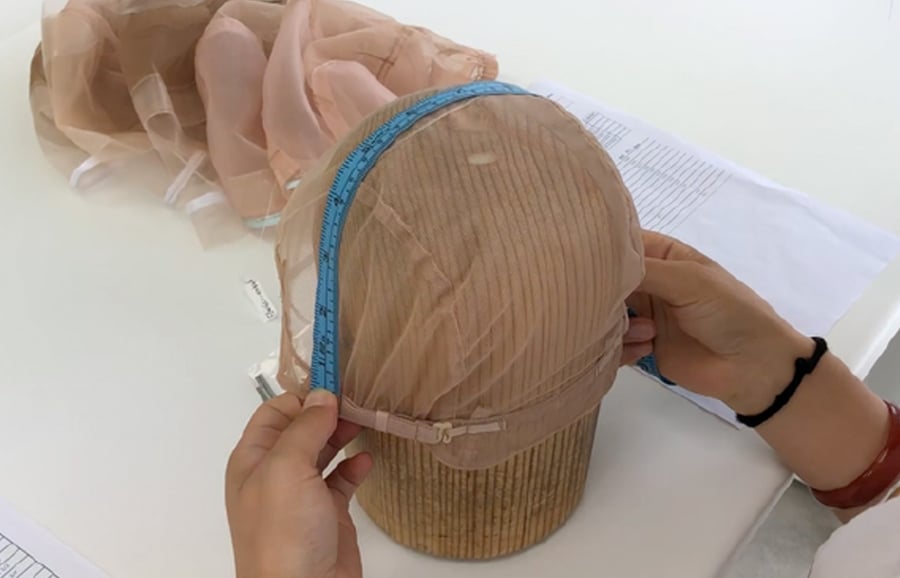 Our state-of-the-art manufacturing facility, combined with an unmatched team of skilled artisans, allows us to create exquisite pieces that look and feel completely natural. The factory is designed with pristine, bright, open working spaces, and highly skilled workers are paid a fair wage to handle every strand of hair with patience and precision to ensure that every step of the manufacturing process is executed with unrivaled skill and commitment.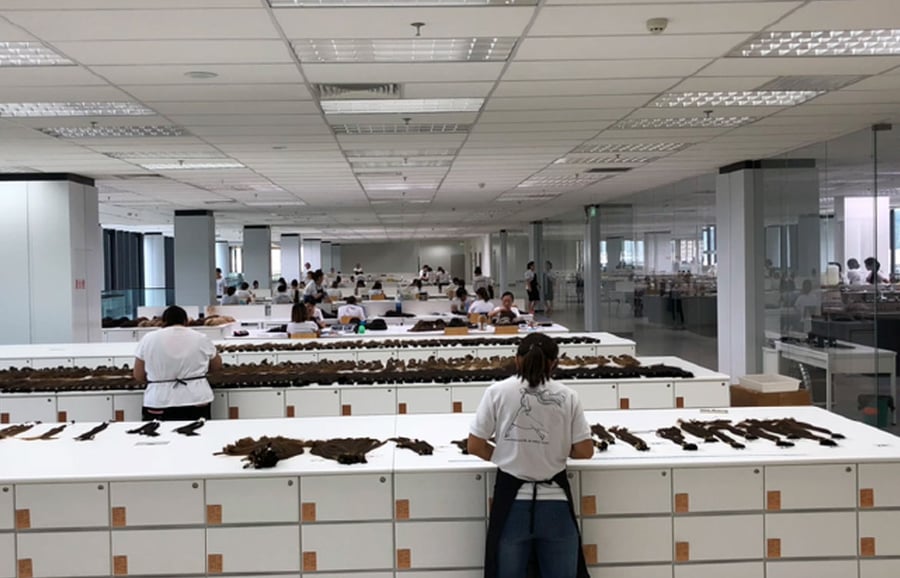 At Daniel Alain, every wig and topper is 100% handmade and we hold high standards as each wig and topper undergoes a thorough examination before completion.
---
LONGEVITY OF FOLLEA WIGS
Daniel Alain's commitment to creating a high-quality piece with the highest-quality materials and a meticulous, thorough construction process gives it a longer lifespan, something that sets them apart from less expensive alternatives that may only last for a matter of months. We understand that durability is a key concern for our customers, and we take pride in creating products that are built to withstand the test of time.
The lifespan of a Follea wig is dependent on the care and maintenance it receives. If the piece is well cared for and sent in for conditioning treatments every so often, you will have a high-quality hairpiece for at least two to four years. Some of our customers have reported their wigs lasting as long as five years with excellent care.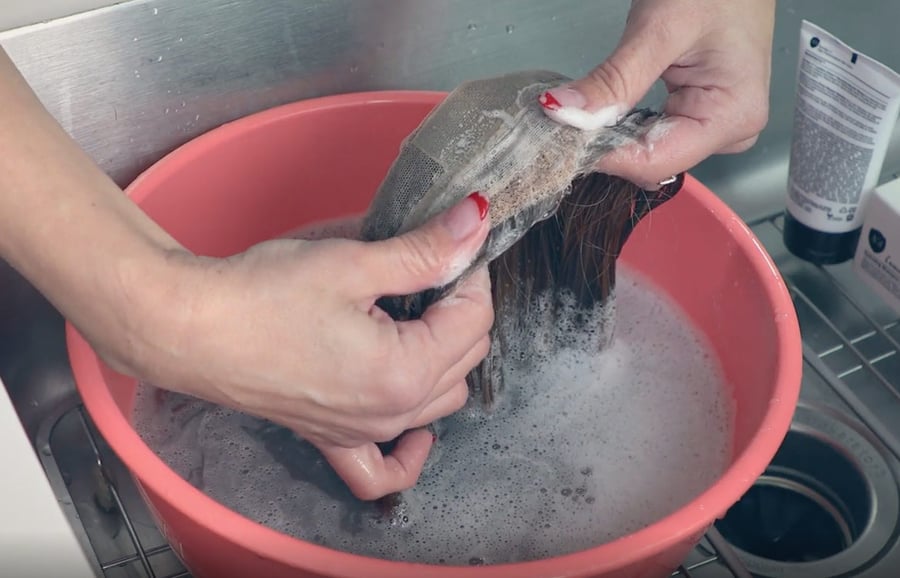 We recommend washing your Follea wig every 7 - 10 daily wears and using a hydrating shampoo and conditioner. If you plan on styling your Follea piece with hot tools, we suggest keeping the heat setting to medium or below 350 degrees, and always using a high-heat protectant.
---
PERSONAL EXPERIENCE WEARING FOLLEA WIGS
Through our interactions with our customers, we know that wearing a high-quality wig goes beyond enhancing their physical appearance. It often has a profound impact on their confidence and self-esteem. The ability to confidently embrace a natural and flawless head of hair can truly be transformative.
Countless individuals who have experienced bald patches or a thinning crown have found Follea wigs by Daniel Alain to be a guaranteed, instant solution to their hair loss.
One customer, Jenn, expressed how wearing a Follea changed her life. After experiencing hair loss related to androgenetic alopecia, Jenn felt self-conscious and struggled with her self-esteem. However, when she first tried on her Follea wig, she immediately felt something shift within herself.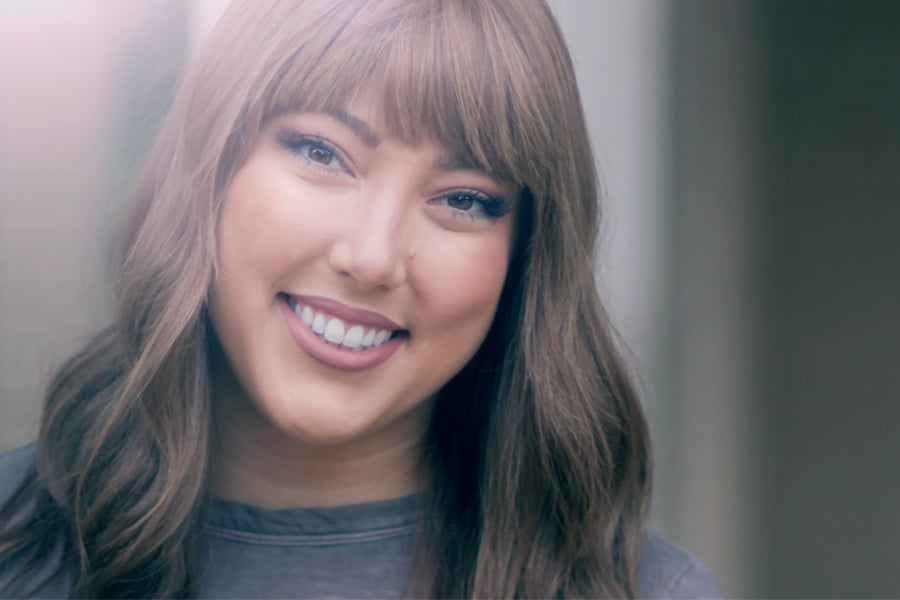 "The first time I tried [my wig] on, I cried. I never imagined that I would look in the mirror and see what looked like real beautiful hair coming out of my head. It was a crazy moment. And so emotional," Jenn explains.
Jenn's wig provided her with a natural-looking head of hair that moved and felt just like her own. Jenn regained her sense of identity, and her newfound confidence enabled her to embrace every aspect of her life.
Another customer, Kelly, had a large bald spot on the top of her head caused by radiation therapy used to treat squamous cell carcinoma. She has been wearing one of our toppers for 11 years and loves the natural look, volume, and coverage she longed for.
"It's very difficult to lose your hair. I looked so different, and I didn't feel like myself. As a woman, I didn't feel like I could walk around with a bald spot on the top of my head," Kelly explains. "The hair quality of my Follea topper by Daniel Alain is incredible. It's so natural and moves so wonderfully. It's just like my real hair, only better!"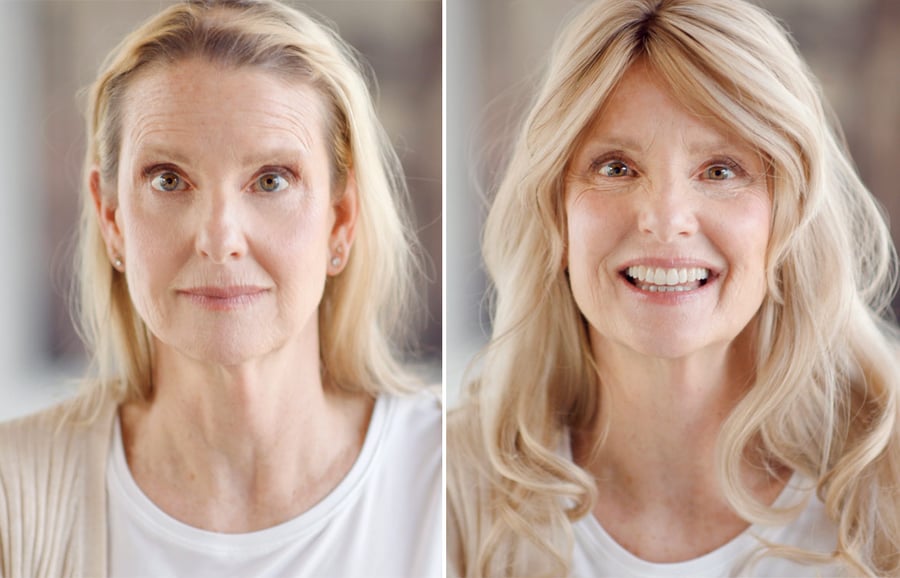 These real-life experiences of customers who have invested in Follea wigs by Daniel Alain show that for them, their decision was worth every penny. Jenn and Kelly have not only found a natural-looking solution to their hair loss but also a renewed zest and vibrancy for life. Their investment in a Follea wig by Daniel Alain has provided them with a priceless gift - the value of feeling comfortable, authentic, and unapologetically confident in their own skin.
---
IS A FOLLEA WIG THE RIGHT OPTION FOR ME?
While you may have been curious about Follea wigs by Daniel Alain, the question of whether they are worth the investment, or if there are similar quality options available at a lower price, might have been on your mind. We acknowledge that our wigs come with a higher price tag, and we understand the hesitation and uncertainty that can come with making such an investment.
We hope this article has provided you with valuable insights into what makes Follea wigs truly exceptional. You've discovered the unrivaled quality of our hair, the skilled craftsmanship that goes into making each piece, and the impressive longevity that can be expected with proper care and maintenance. You now have a deeper understanding of what is included in the price tag and why Follea wigs stand out in terms of their value and quality.
If you're eager to learn more about Follea wigs or toppers, or if you have specific questions about any of our pieces, we invite you to take the next step. Schedule a free consultation with one of our experienced consultants, who will guide you through the process and provide personalized recommendations based on your needs and preferences. They can offer further information, address any concerns you may have, and help you make an informed decision.
Investing in a Follea wig is a decision that can last for years, and provide you with the confidence, comfort, and natural look you desire. We would be honored to assist you on your journey to discovering the transformative power of finding the perfect wig.