If you or someone you know is grappling with hair loss caused by alopecia, you're likely familiar with the emotional toll it can take. Hair loss caused by alopecia can be challenging and impact your self-confidence and daily life. Whether you're experiencing total hair loss, thinning patches, or unpredictable shedding, finding a solution that restores your natural look and boosts confidence may become a top priority. As you embark on your journey to explore different options, you may be wondering if a Follea wig is the right choice to address your unique needs.
Daniel Alain has established itself as a renowned and trusted wig manufacturer, dedicated to providing premium-quality human hair wigs and toppers to individuals experiencing hair loss. With our commitment to craftsmanship and our attention to detail, Daniel Alain has a well-earned reputation for creating exceptional wigs for our customers, including the specific needs of those with alopecia.
At Daniel Alain, we have been serving the alopecian community for over 20 years by providing support and guidance to individuals seeking a completely natural-looking human hair wig. Our extensive experience and understanding of the challenges you face enable us to offer valuable insights into whether, and which, Follea wig would be a suitable fit for you.
In this article, we aim to provide you with a comprehensive understanding of whether a Follea wig is the right solution for your alopecia. We will discuss the key features, benefits, and customization options offered by Daniel Alain which will allow you to make an informed decision. You can expect to have a clear understanding of whether a Follea wig can help you regain your confidence and provide a natural-looking solution.
If you are experiencing hair loss due to alopecia and are suffering from bald patches, an overall loss of density, or a thinning crown, our Follea wig collections are all suitable for your needs, with the exception of the Gripper collections, which are specifically designed for people with total hair loss. To determine which of our collections is the right option for you, we suggest taking a look at a couple of factors.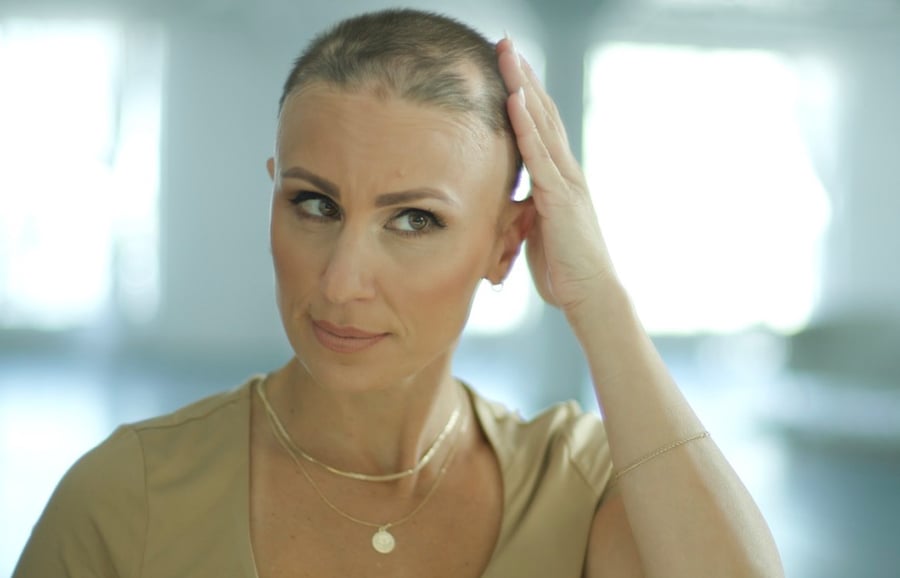 Hair Quality
To offer our customers a range of price options, we use a range of hair types to create our wigs. Our World Select hair is a blend of Chinese and Indian hair, our 100% European hair is finer and sleeker in texture, and our 100% premium European hair from our private reserves is extremely rare and highly coveted. While all our hair goes through stringent quality standards, the different types provide options to cater to various preferences and budgets.
Cap Construction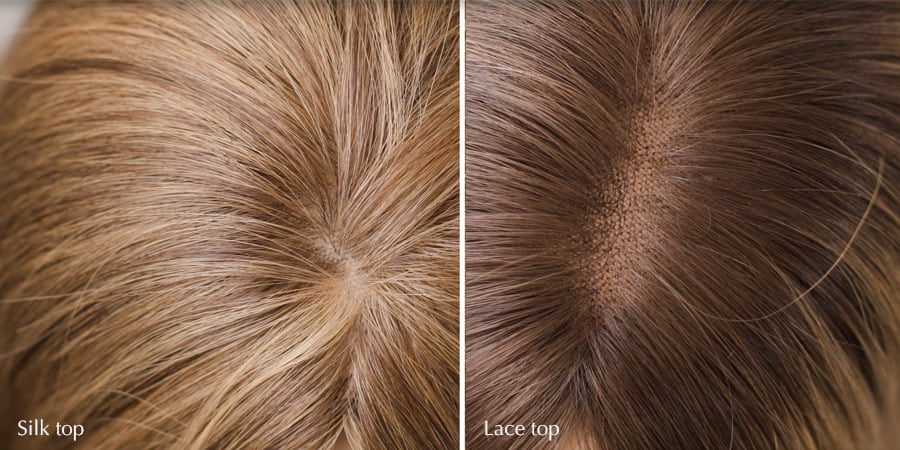 Our collections feature two main types of cap construction: a lace top and a silk top. The lace top is lightweight and breathable but does not mimic the appearance of a real scalp. On the other hand, the silk top is designed to create the illusion of hair that grows directly from the head. A silk top is made from several layers which makes it thicker and less lightweight and more breathable than the lace top. We recommend considering your priorities when choosing between the two.
---
WHICH FOLLEA WIG IS RIGHT FOR SOMEONE WITH TOTAL HAIR LOSS?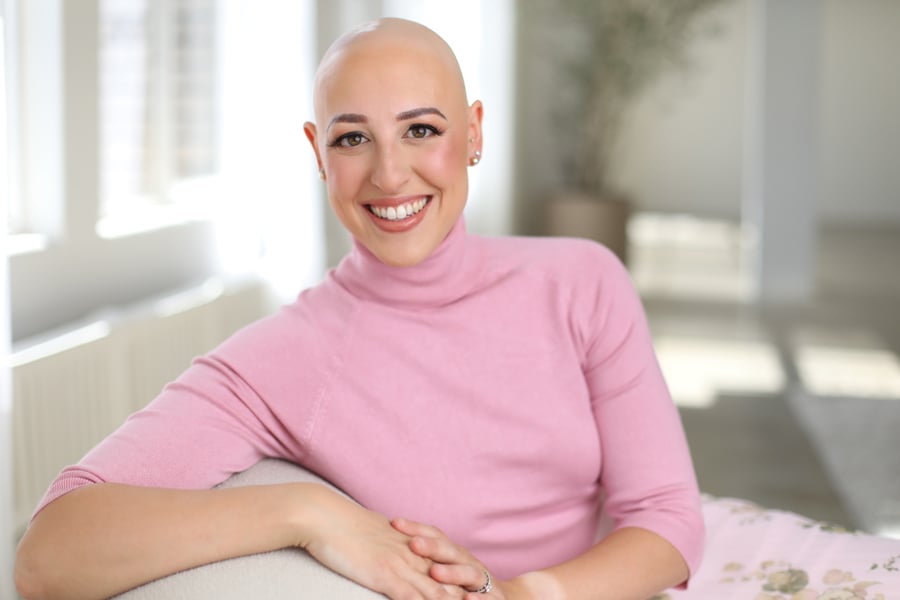 Our Gripper wigs are a popular choice among individuals with total hair loss who seek a secure and comfortable fit. We offer two collections; Gripper Lite and Gripper Actif. These wigs feature a medical-grade silicone cap which eliminates the need for tapes or adhesives and instead grips gently to the scalp to offer a reliable hold without compromising comfort.
Both collections are made using 100% European hair and start at $4460 for the shortest length and darkest color. The Gripper Lite is 100% hand-tied with a silicone perimeter inside the cap. The Gripper Actif is 50% hand-tied, with a machine-wefted back and silicone on the perimeter and the back, and meant for people with an active lifestyle.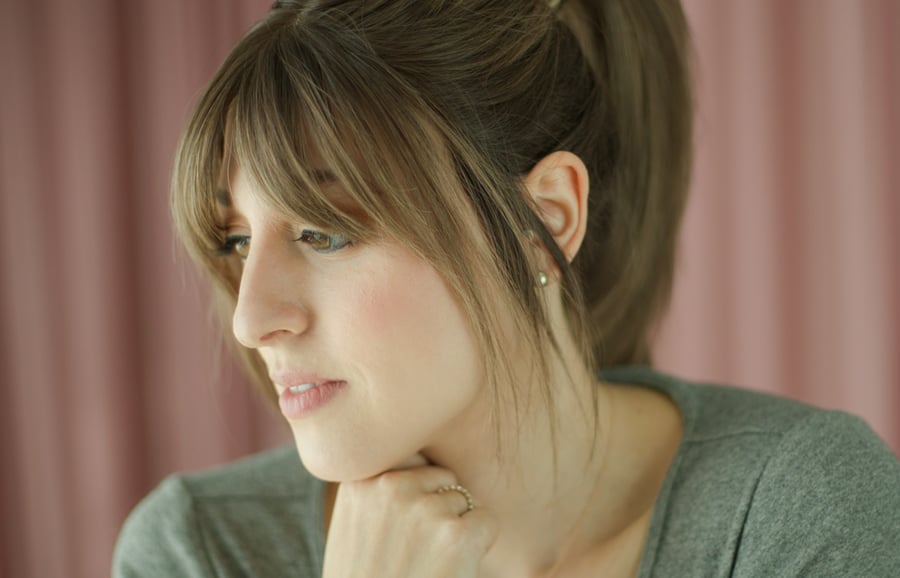 The Gripper collections are specially designed to cater to people with alopecia who are experiencing total hair loss on their head. If you don't have complete hair loss but still have some bio hair, the silicone base of the Gripper wig may cause discomfort as it can pull on the existing hair. If you suffer from a type of alopecia that is unpredictable, where hair loss may be erratic or come and go, the Gripper may not be the best option for you. It's essential to consider the nature of your alopecia when choosing a wig and explore alternative collections that may better suit your situation.
---
HOW IS A FOLLEA WIG DIFFERENT FROM OTHER BRANDS?
While lower-quality wigs are machine-made and mass-produced, Follea wigs are meticulously handcrafted using the finest materials. From the quality of the hair to the superior construction of each wig, Daniel Alain maintains high standards that result in a wig that looks and feels incredibly natural.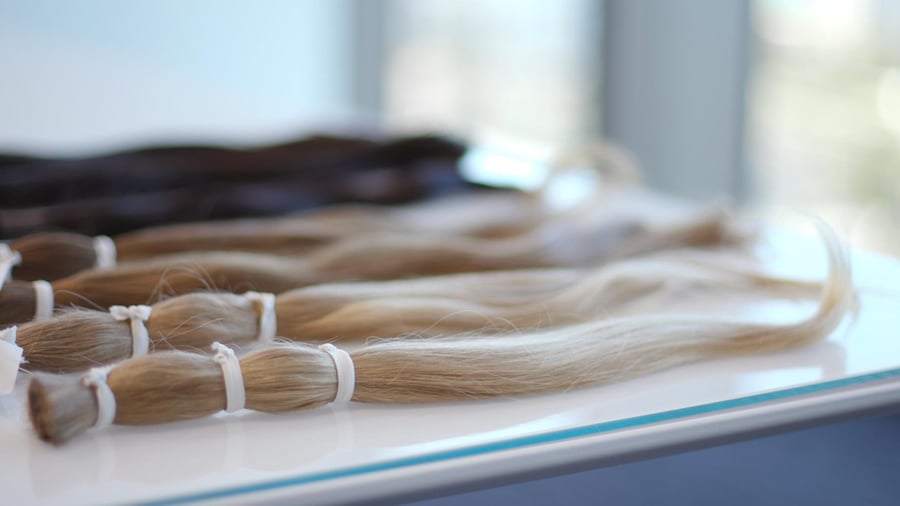 We exclusively use ponytail hair to create all of our wigs which ensures that the hair retains its cuticles and that each strand flows in a natural, uniform direction. Less expensive wigs that don't guarantee the cuticles are intact will tangle, break, or shed after washing and wearing. Even wigs that may feel smooth and sleek brand new, are likely to have a coarser texture after the first wash, removing the silicone treatment that makes the hair appear deceptively smoother than it actually is.
---
HOW LONG WILL A FOLLEA WIG LAST?
Follea wigs by Daniel Alain are known for their exceptional longevity compared to cheaper alternatives. With proper care and maintenance, a Follea wig can last anywhere from 2 to 4 years, and often even longer.
In contrast, less expensive wigs made from lower-quality materials, have a significantly shorter lifespan. These wigs are prone to tangling, matting, and shedding. The cap construction of cheaper wigs is less durable which causes them to lose shape and fit over time. Cheaper wigs will need to be replaced more often which results in additional expenses in the long run.
While you may be wondering if a Follea wig is worth the price tag, our customers find that investing in one of our pieces guarantees superior quality and longevity and actually saves them money over time.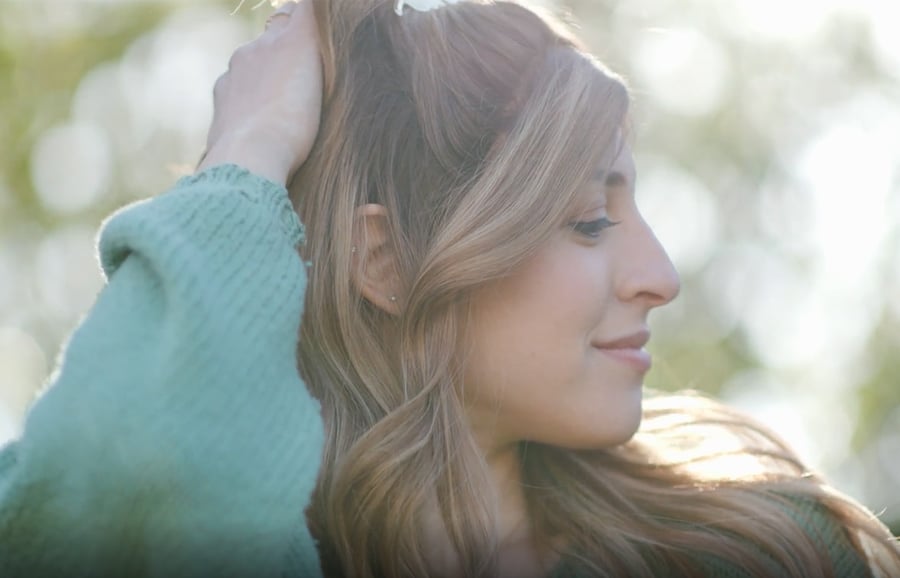 ---
CAN A FOLLEA WIG BE CUSTOMIZED?
Unlike synthetic wigs, or low-quality human hair wigs that have undergone extensive chemical processing, a Follea wig can be colored and customized to suit your skin tone or personal preference. Our wigs are available in a wide range of colors and lengths, but if you want to add highlights, lowlights, have face-framing pieces cut, or a perm, all that is possible with our human hair wigs. This level of customization allows you to achieve a truly personalized and natural-looking result that aligns perfectly with your desired style.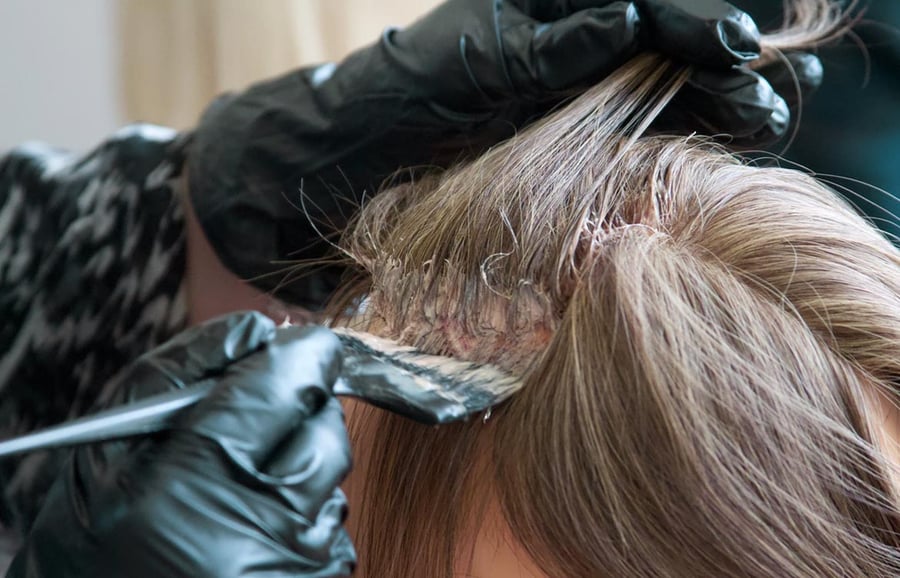 With a Follea wig, you also have the ability to style it in the same way as your bio hair. Unlike synthetic wigs, which are pre-styled and resistant to heat styling tools, a Follea human hair wig gives you the freedom to express your personal style.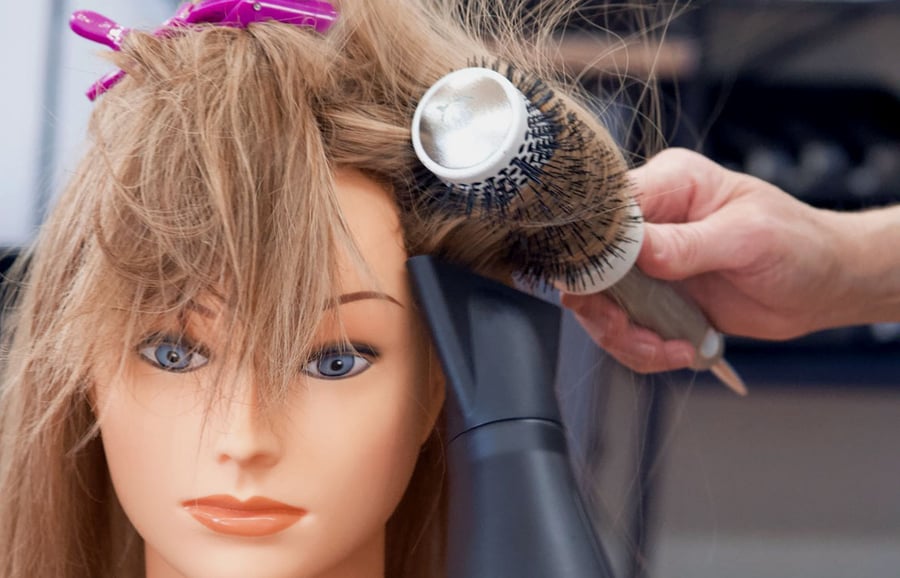 Whether you prefer bouncy curls, sleek straight locks, or an updo to keep the hair off your face on a hot day, you can style the wig just as you would with your own hair. If you're going to be styling your Follea wig with a curling wand or straightening iron, we recommend keeping the temperature below 350 degrees, or on a medium setting, and always use a high heat protectant.
---
IS A FOLLEA WIG WITHIN MY BUDGET?
At Daniel Alain, we understand that budget considerations are important when investing in a wig. We know our wigs are expensive, but rest assured, we offer options that can make the investment in a Follea wig more manageable. Our collections cover a range of price points that start at $2391 to ensure that there is a choice to suit different budgets without compromising on quality.
7-day home trial
To provide peace of mind, we offer a 7-day home trial with any purchase. This allows our customers to try the wig in the comfort of their own home, but return it in its original condition, with the lace front intact and original labels, if they are not completely satisfied.
Financing options
Financing options are available through PayPal Credit or Affirm, which makes it easier to spread out payments over time.
Military Discount
In appreciation of our military personnel and their families, we offer a military discount to all active, national guard, reservist, veteran, and retired U.S. military personnel, including their spouses and dependents.
Referral program
Our referral program enables customers to earn credit towards their next Follea wig or hair topper. These options and incentives are designed to ensure that everyone can have access to the exceptional quality and confidence that a Follea wig provides.
---
IS A FOLLEA WIG RIGHT FOR ME?
If you're currently experiencing hair loss caused by alopecia, you may be distressed and overwhelmed by the emotions that can come with it. The thought of finding a natural-looking wig may be on your mind, but you're not sure if Follea by Daniel Alain is the right choice for you.
We hope we have provided you with some valuable information and insights into the benefits and unique selling points of Follea wigs. You should have a clear understanding of the exceptional quality, natural appearance, and possibilities for customization that make Follea wigs stand out. You also have the knowledge to consider factors such as your specific type of hair loss, desired style, and budget when choosing the right piece for you.
We understand that selecting the perfect wig is a personal decision. To help you make an infrared choice that ensures the best fit for your needs, we invite you to take the next step by reaching out to schedule a consultation with one of our experienced consultants.
Our team possesses the expertise to guide you through the process, answer your questions, and help you select the right wig. We are looking forward to assisting you in taking the first step towards regaining your confidence and embracing life without the worry and concern that often accompany alopecia.