Summer is here, summer is a season being full of a vigour, everything is bright and beautiful, then you should not miss the music carnival. At the concert, we not only enjoy the wonderful music performance but also dress in fashionable gorgeous costumes, with the most unique wigs, to have a good time wantonly and show your youthful charm and beautiful side. This blog introduced three wigs for music festivals or concerts. So, girls, the music festival needs to show you unusual,one of a kind. Below Alipearl hair store, Jenny will recommend three colorful, beautiful and versatile human hair wigs, and you will become the most eye-catching person if properly worn.
613 colored Straight Hair Blonde Lace Front Wigs
The blonde 613 color is bright and sunshine, beautiful, dazzling, so if you wear the blonde wigs at the music festivals, you will be the most glaring person. Also for blonde colored wig, you can dye it to any color you want, like pretty orange or other colors. Alipearl store has 613 wigs in straight, body wave, and deep wave, with density from 180% to 250%, thus there must be one that can meet your need perfectly.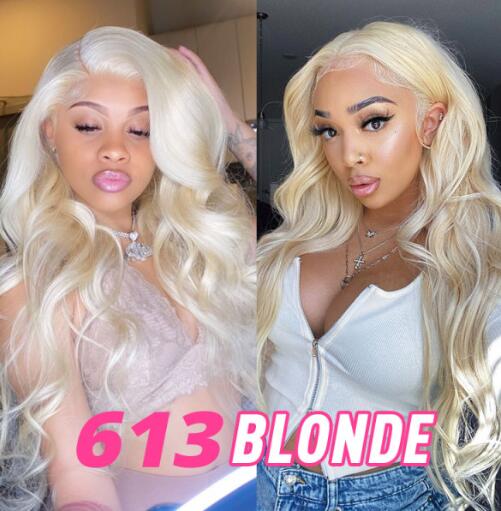 Lavender color 13*4 lace frontal wigs
Lavender color body waves and human hair lace wig is a new popular trends. As a classic hairstyle, the body wave has the feature of being soft and full so that it can have a super realistic look. The unique long-wave wigs are inspired by the coolness of the festival. This style is stylish and avant-garde and is full of mystery, it is easy to match with other fashion items, with an instant impact. You only need to draw beautiful makeup to perfectly blend with this headset.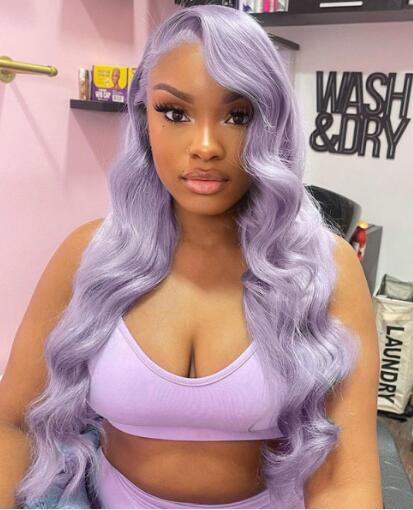 #P18/613 Straight Human Hair Wigs
This straight #P18/613 highlights human hair lace wig is the one I most recommended girls to buy when going to music festivals, the wig is the hottest color wig in Alipearl hair store, which is wonderful and fantastic. This wig is based on the color 18 hair with some highlights of colored 613 hair, this kind of highlights wig will make the whole wig more attractive and outstanding than the pure-colored wig. #P18/613 colored human hair wig has 5*5 lace and 13*4 lace different options, girls can easily choose the one they like, with straight hair, you can do a lot of styling, not only can keep the straight hair, but also style it yourself into curls that are more sexually vibrant and simply more pretty. This wig can fit with any kind of dress outfit for a more elegant and sexy look.