What hair colors are in for autumn & winter 2022?
Currently, there are four main categories of mainstream hair colors: Blonde Hair, Brown Hair, and Red Hair. Each hair color has a natural shade with subtle highlights.
These colors can be mixed with a variety of other colors to create a number of different colors. As long as the ratio of each color is slightly different, the final appearance of the hair will be different.
Besides, colors have warm tones (warm shades) and cold tones. With warm undertones, think yellow and peach: golden blonde, copper and sandy blonde, for example. When it comes to cool undertones, it's all about blue and violet hues.
For example, if red and warmer tones are blended with each other, it may produce a hair color like caramel red or auburn red shade.
Related: 36 Distinctive Spring Hair Colors That Can't Be Missed In 2023
A. What is the most eye-catching hair color of Blonde Hair?
In any case, blonde hair color will always be the most classic natural color with natural roots.
After all, it is also evolving with the times, and the birth of Rose Gold, Light Blonde/Super Light Blonde, Beige Blonde,Creamy Blonde, Pearl Blonde...is the strongest proof of that.
So, which blonde hair colors are the most popular?
We've collected some of the most eye-catching hair colors in recent years for you, just read on!
a. Warm Toned Blonde hair colors
#Honey Blonde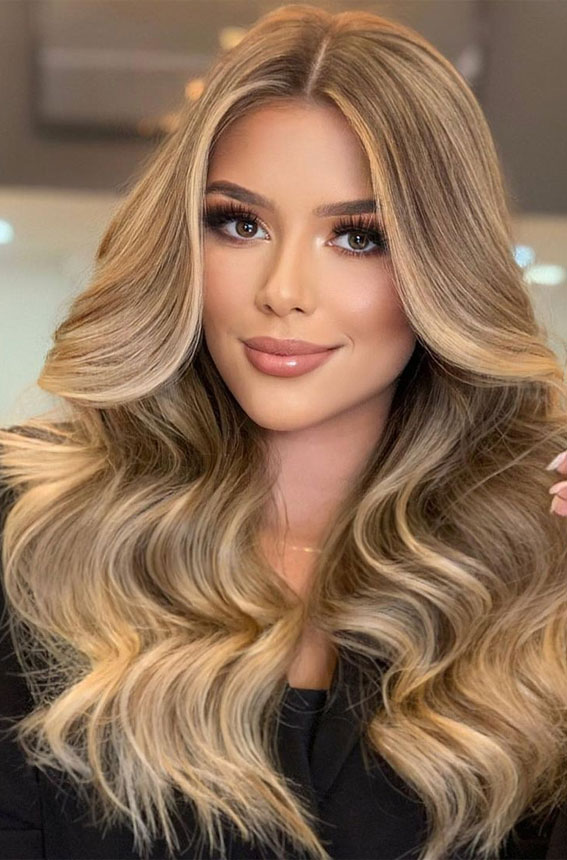 Honey blonde hair is a warm, golden shade with hints of amber, blonde, chestnut, light brown and even a little bit of red. It can make you look younger and more energetic.
It's a warm blonde shade but don't mistake it for orange or brassy blonde color. Perhaps you have often wondered: Is honey blonde and caramel blonde the same color? The answer is "no". In fact, caramel is darker than honey and lighter than the typical beachy blonde.
This soft shade is ideal for a low maintenance hue that requires less upkeep than ash blonde or platinum.
#Golden Blonde
A golden blonde hair color is a multi-tonal fall hair color that is a mixture of honey, buttery and golden tones of blonde. It also serves as a nice base for golden blonde or butter blonde highlights.
While golden and honey are similar hues, honey blonde hair color features more red and brown undertones to make it rich-looking and multidimensional.
Proper and premium care is needed to prolong a golden blonde shine. Purple shampoo can brighten the color of blonde hair and reduce some of the brassy tones at the same time.
#Wheat Blonde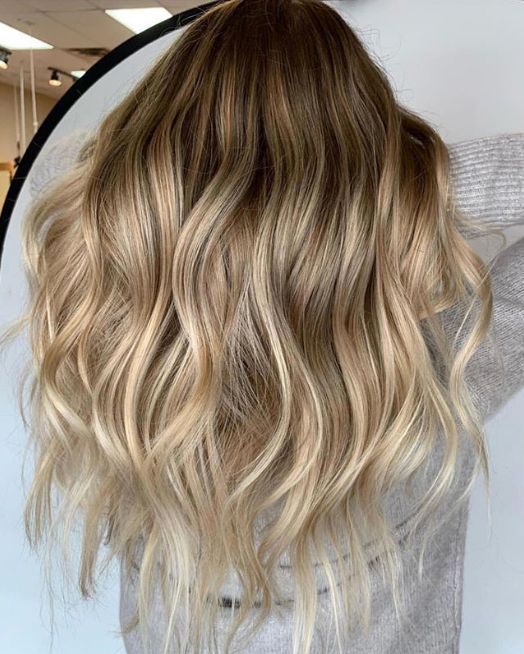 This wheat-colored blonde shade straddles the spectrum somewhere between beige and butter blonde, which makes it moderate and natural.
Wheat blonde looks very coordinated and soft because it is neither very cold nor very warm, and it is close to natural blondes. Therefore, it is very versatile.
When you are confused, ask your colorist, he will definitely recommend this hair color because it can be used as a transition color from fall to winter and does not go out of style easily. Wheat blonde is also the low-maintenance way to do Balayage.
#Pearl Blonde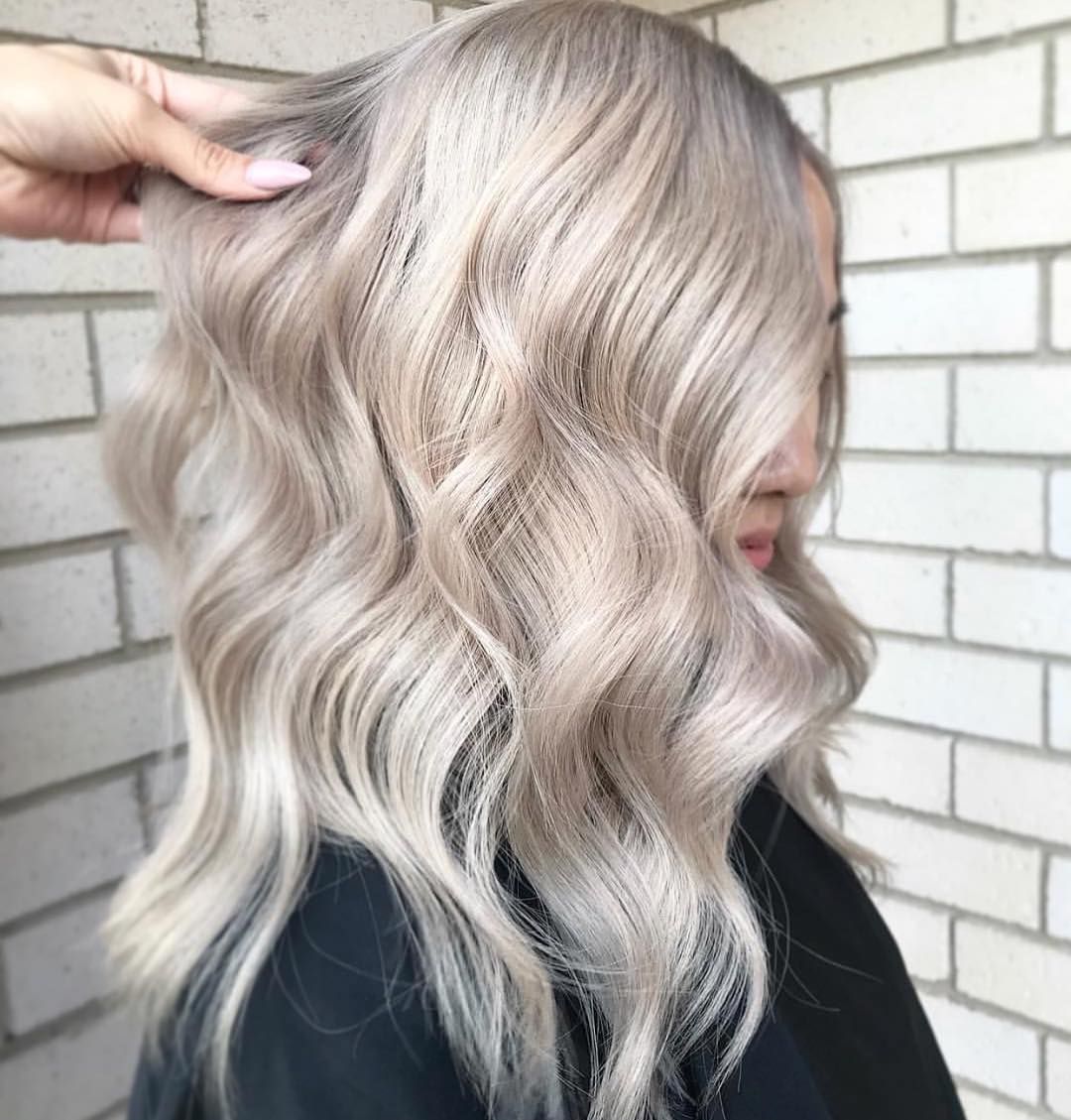 Are you distressed about your thinning hair? Then pearl blonde will be an excellent choice. It's a blonde with subtle violet, pink and mauve tones. This will provide your hair with more body, texture and volume.
Many people confuse pearl blonde with ash blonde, the primary difference between the two shades is: the former belongs to the warm tones while the latter is the cool tones.
To keep this color for a longer time, take care to avoid the sun appropriately.
b. Cool Toned Blonde hair colors
#Platinum Blonde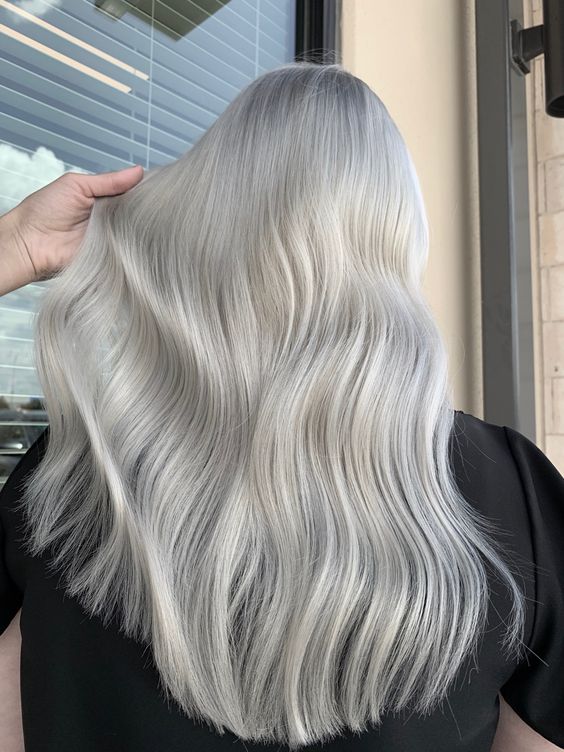 Platinum blonde is a pale blonde shade that's so light and it's almost close to white. But unlike icy blonde, platinum blonde has a silvery, metallic appearance.
It also has a warm undertone, making it a flattering natural hair color for morenas. It is an indispensable hair color in the forecast of popular hair color trends.
Platinum hair is not a low maintenance hair color, it touch-ups every four to six weeks. Use a protein mask every two weeks. This will help feed and nourish your hair.
#Light Ash Blonde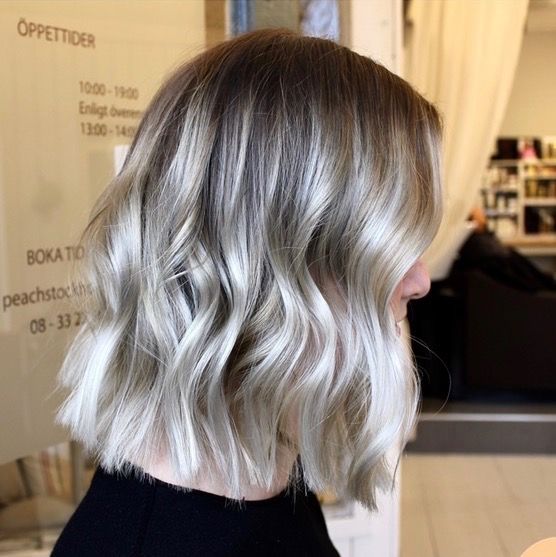 The light ash-blonde shade is lighter, comparing to other shades of blonde and it is close to gray hair color. This shade is cool toned, so it involves green or blue undertones.
Light ash blonde is a good choice for people with darker natural hair colors. It is also another great option for people with natural grey tones in their hair to help it blend naturally to blonde.
Unlike brunette and auburn tones that may fade into your natural hue without the need for routine upkeep, maintaining ash blonde requires regular trips to your stylist.
#Creamy Blonde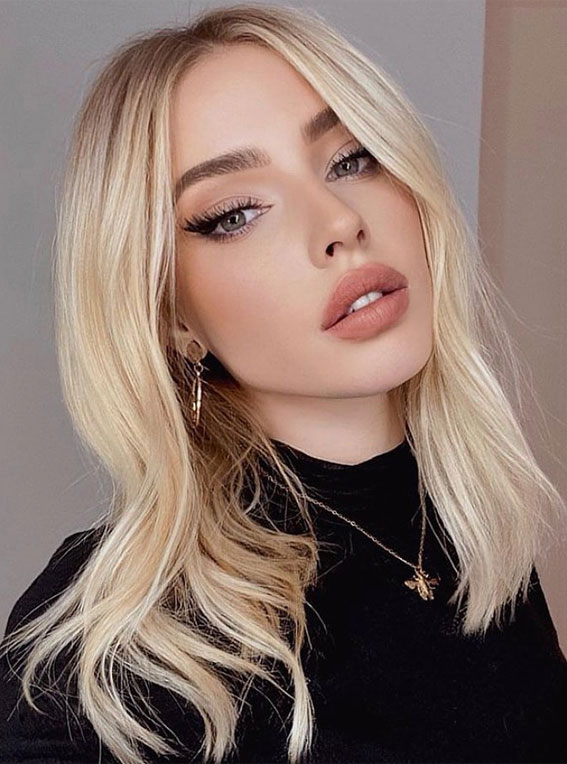 Creamy blonde hair color is a cool-toned, whiter shade of blonde that looks amazing on who has medium to who with summer tan. and deeper eye color.
If you want to get this color, you can ask your colorist for cream and butter balayage highlights over your darker roots. For dark hair, creamy blonde color is the best blonde hair color.
As one of fall hair colors, creamy blonde has gained a lot of popularity, it is also suitable for winter. You can see this cooler tones hair color on the street from time to time.
You need to change your daily shampoo to a shampoo for creamy blonde hair. They help to maintain the color, shine as well as the flexibility of your hair.
#Champagne Blonde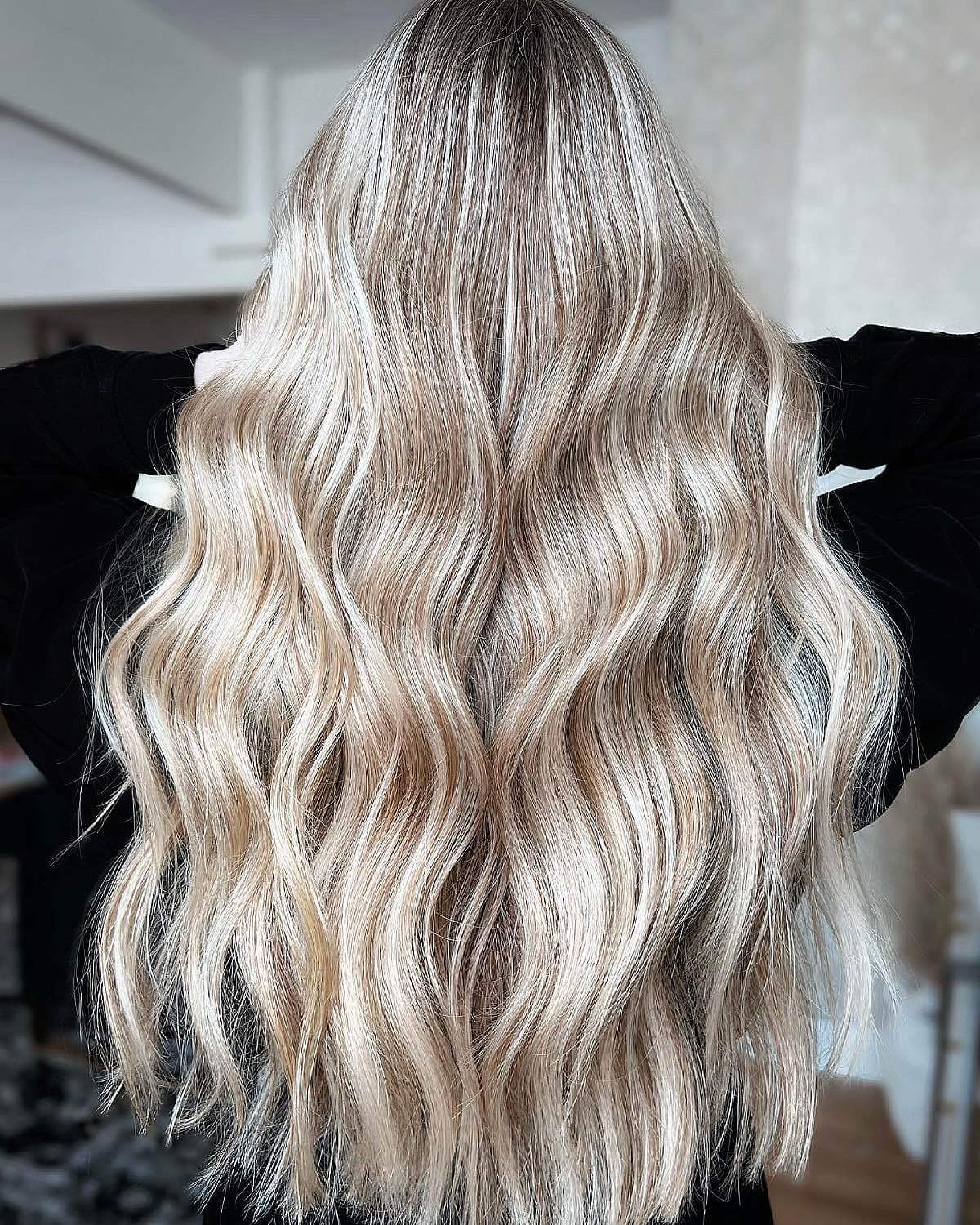 Champagne Blonde doesn't have too much yellow and isn't too ashy or flat, and it closely resembles beige.
Champagne works well on many different skin tones. It also looks cohesive with many types of wedding aesthetics and venues.
To maintain your iridescent hue, use a color depositing shampoo specialized in treating bleached hair. It can neutralize brass and unwanted warm tones while conditioning and protecting hair from breakage.
B. Which color of Brown Hair is best for autumn & winter?
The brown tones fall hair color doesn't look that stunning at first glance, but it still has enough appeal that you can't help but stare at it, such as Caramel highlights, Chestnut Brown/Chocolate Brown, Apple Cider and so on.
Just take a look at the color chart of brown hair: iced coffee, cappuccino...And you'll want to try.
a. Warm Toned Brown hair colors
#Caramel highlights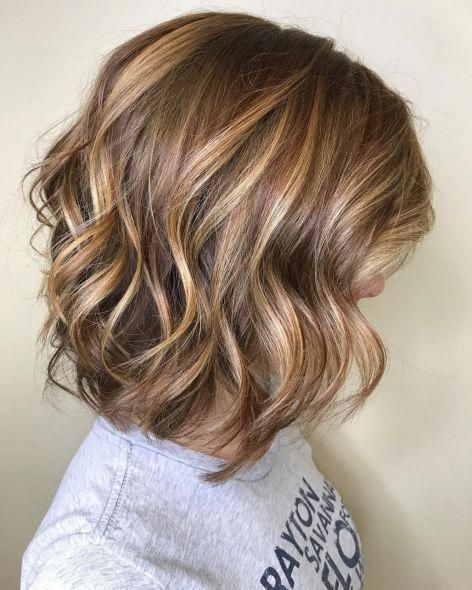 Caramel highlights are warm-toned, golden highlights that can range from blonde to amber and even darker, chestnutty tones, depending on your tastes.
There is a major factor why caramel highlights are a popular box dye choice: You don't need bleach to lighten your hair! These bright highlights will make the hair color shades lighter, so they also work well with naturally dark hair.
You should wash in colder water to avoid any bleeding from colored hair at home, and use color-specific shampoos and conditioners and a color-depositing mask—at least once a week—to maintain the color and quality.
#Chestnut Brown/Chocolate Brown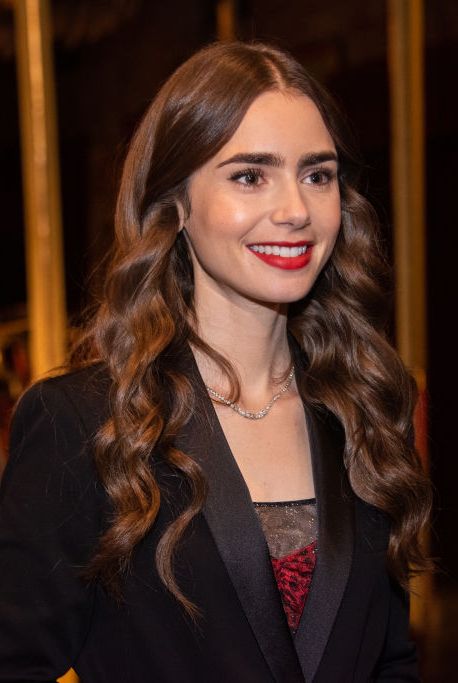 Chestnut brown hair is a dark brown with reddish hues. It is also referred to "brunette" and "chocolate brown".It is a universally flattering shade that looks great on both light and dark skin tones.
This is one of those colors that looks good on virtually everyone, regardless of hair length, texture, or style. No matter what hue you're starting with, you can ask your colorist to achieve chestnut brown shade without any bleach in the dye job.
We recommend adding a hair mask to your hair care routine once a week. It can deeply nourish hair to protect and prolong color vibrancy.
#Apple Cider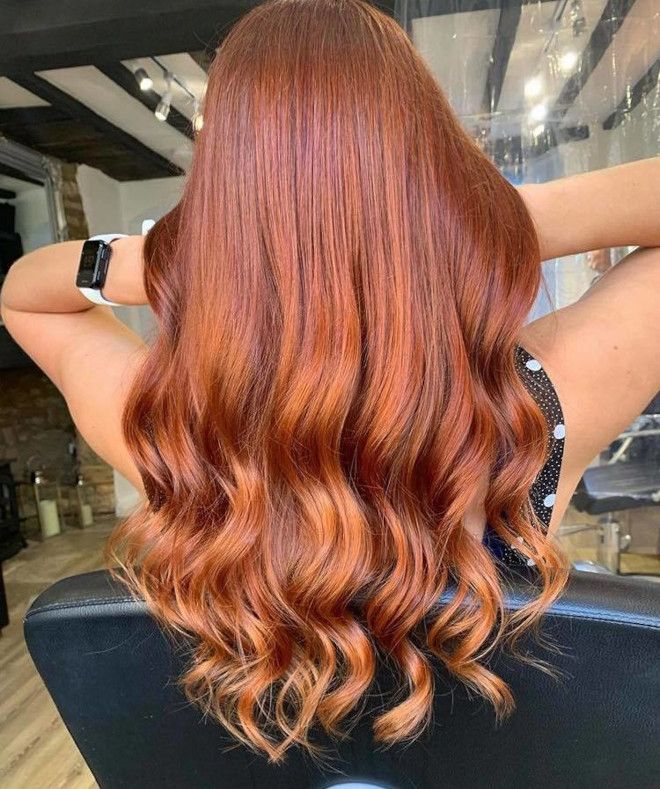 Some colorist mention in their description of dye job that " I describe apple cider hair as a crisp, warm copper color. It's a color that stands out and compliments a lot of clients. It brightens their skin and eyes, and is a relatively low-maintenance look.
Apple cider vinegar will not strip your hair color. In fact, it even enhances color by smoothing down the cuticles of the hair, helping to prevent color molecules from escaping.
Use heat protectant when heat styling to protect the hair from heat up to 450 degrees, and add a hair gloss into your hair care routine to enhance your apple cider hair color.
#Rich Mahogany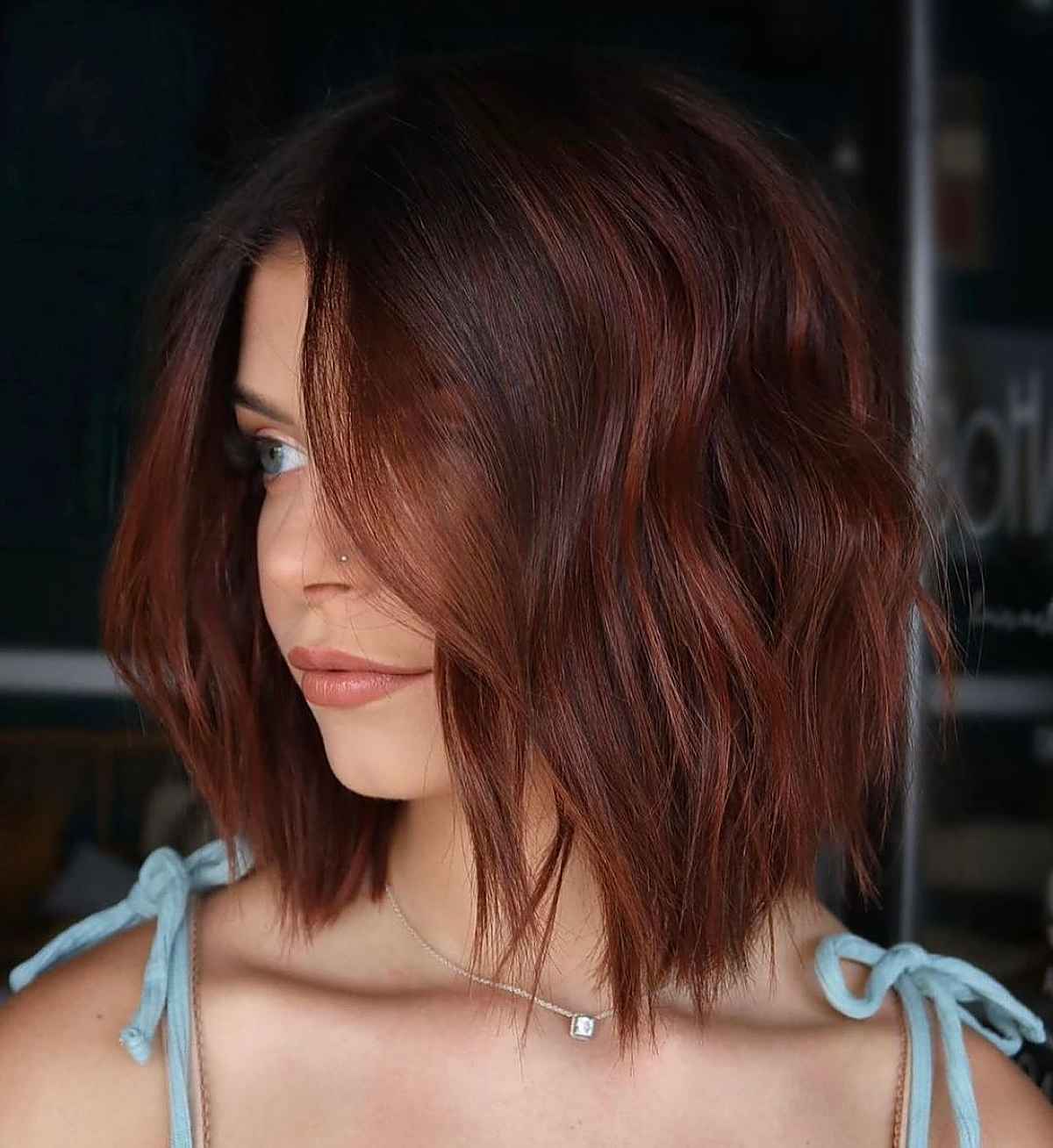 Typically, mahogany hair is described as a reddish-brown color. However, it can also feature a very subtle violet hue, much like the deep, rich wood it's named after.
This rich, dimensional hue can be subtle or vibrant, with lively red and purple highlights. Rich mahogany suits all complexions, from the palest to the darkest of skin tones. Rich mahogany is a more niche brown fall hair color.
If you want your hair color to last longer, you should wait 72 hours before shampooing your hair, and limit shampooing to twice a week at the most but do condition your hair every day.
b. Cool Toned Brown hair colors
#Ash Brown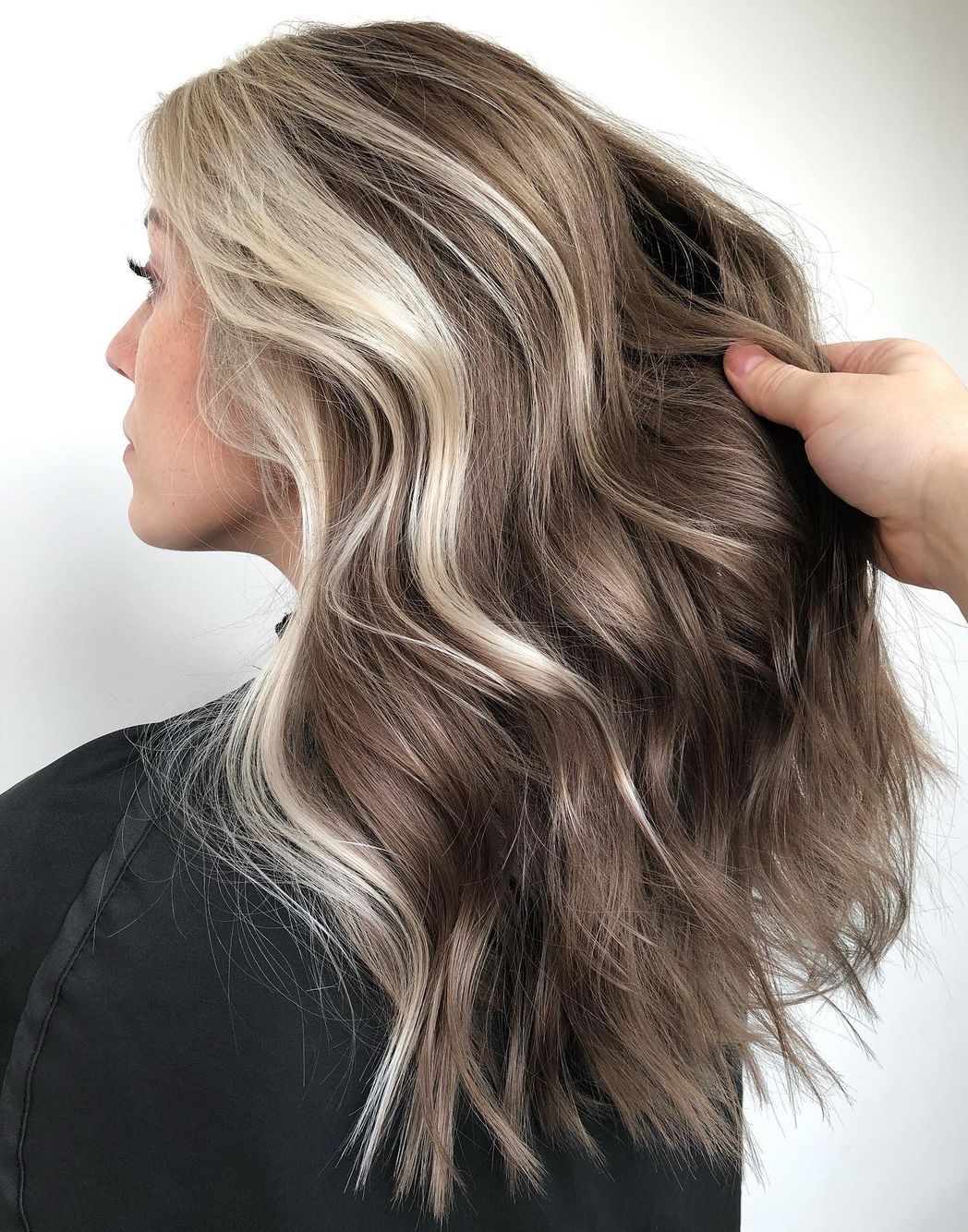 Ash brown is a universally flattering shade the combines both warm brown and silvery grey, making it incredibly wearable.
It works on cool and warm skin complexions alike and gives hair tons of dimension. For those with a cool skin tone, it is versatile brunette shade that isn't too dark. It is some of the best hair colors to hide gray.
This is a low maintenance hair color. Just be sure to use a purple shampoo and conditioner every time you wash to keep the ash tones fresh.
#Espresso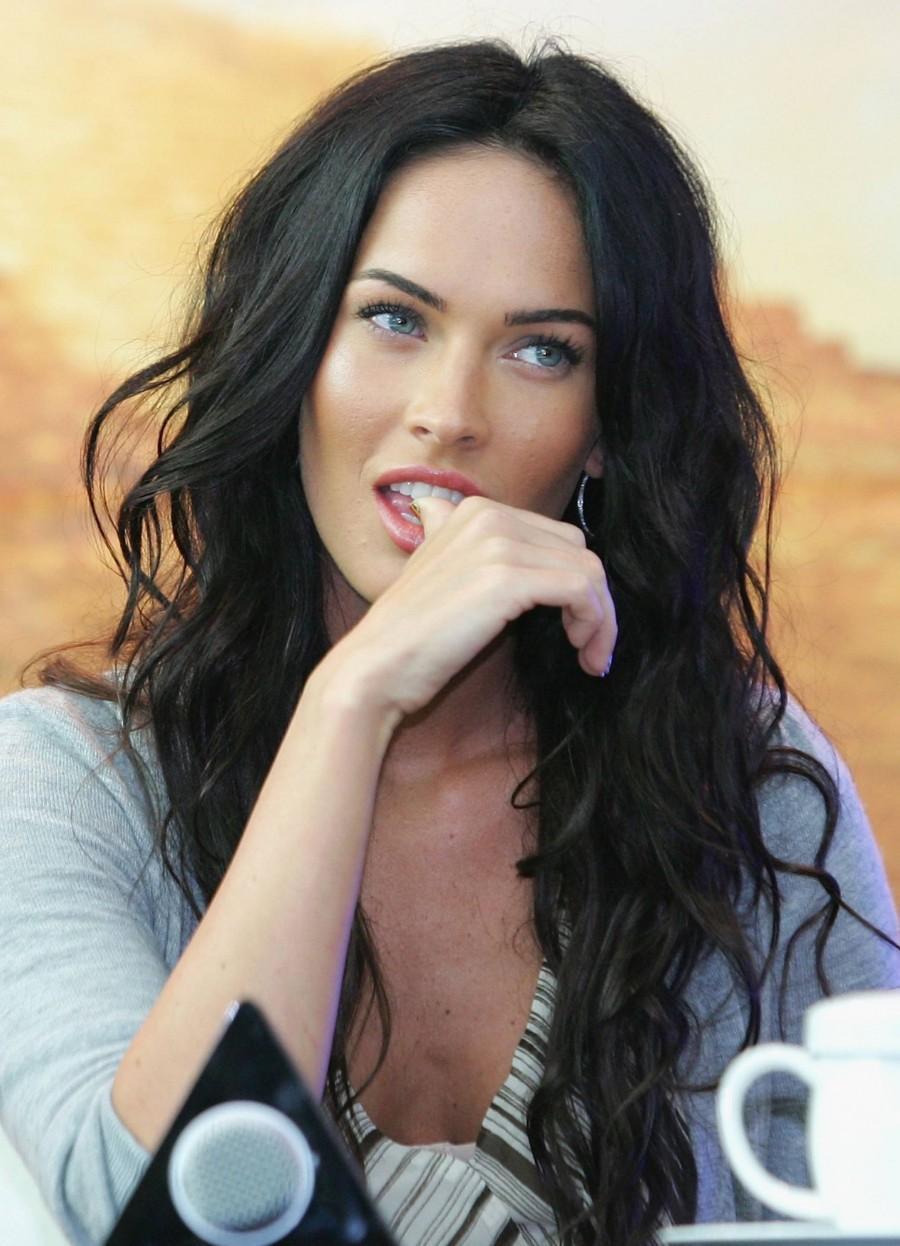 Espresso is a dark brown shade that can have hints of black. It has chocolate tones and, in some cases, espresso can have hints of reddish hues in good direct lighting.
It gets its name from the coffee, and it really does look similar to a cup of dark coffee. This coffee-colored hue is like your favorite camel coat: it goes with everything and is an easy way to look and feel on-trend. It is one of the best fall hair colors and suitable for dark roots.
Espresso hair is super low maintenance. If you're aiming to have your color last far, make sure to protect your strands with heat protecting mist before any heat styling.
#Mushroom Brown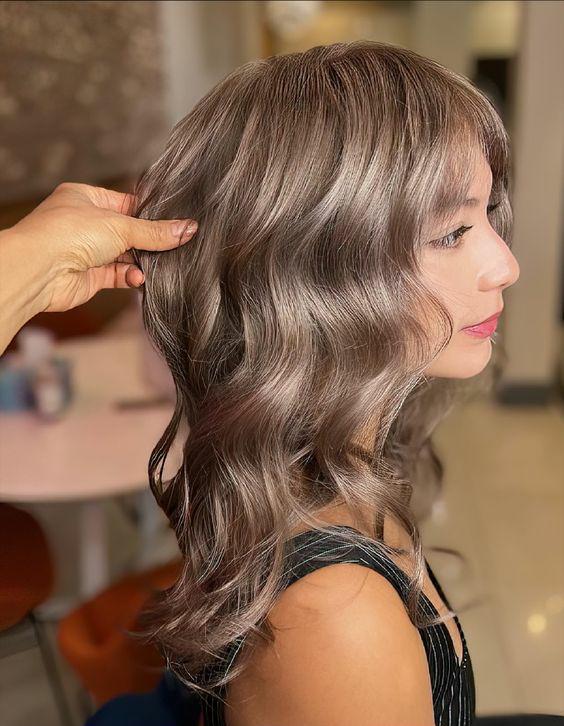 When it comes to picturing mushroom brown hair, think of portobello mushrooms and you'll have the right idea in mind. It's a neutral hair color that involves several subtle shades of brown and gray.
This super on-trend version of brown hair is a warmer take on an earthy tone. It has more warmth than ash with its deep rich hues. It can be combined with caramel highlights.
Excessively hot showers can strip your hair of essential oils and reduce the lifespan of your new look. Go for lukewarm temperatures when it's time to wash your hair.
#Chocolate Lilac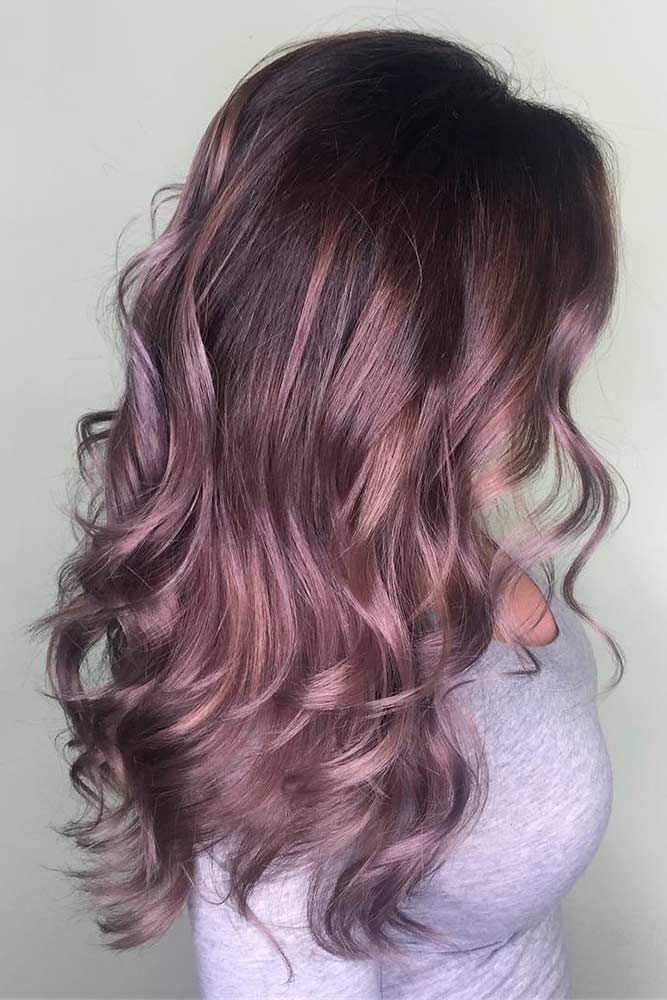 The shade looks just like it sounds; a combination of a deep brown chocolate base color and a floral-inspired purple. It's not too high fashion, not too plain.
If you're search the sweeter looks in dark hair colors, then this style will satisfy any of your coloring cravings. The lilac tint gives this chocolate tone a chilly upgrade, making it perfect for the fall season. We expect this cool color to be one of the biggest trends of fall hair colors.
Make sure you get a trim before going purple. At home, use a weekly hair mask in the shower in lieu of your regular conditioner. Let it sink in for up to five minutes to strengthen and smooth hair over time.
C. Which hair color is the most attractive among reds?
Red is a high-impact hair color—it grabs attention immediately!
A red hair color is more than a color, it's an attitude. Redheads are fun, fierce, and ready to take on the world! If you have the desire for a red shade, then you're in the right place.
Red fall hair colors can be natural looking, depending on your skin tone. The hues can be altered, varying from strawberry, copper, auburn, to burgundy.
a. Warm Toned Red hair colors
#Strawberry Blonde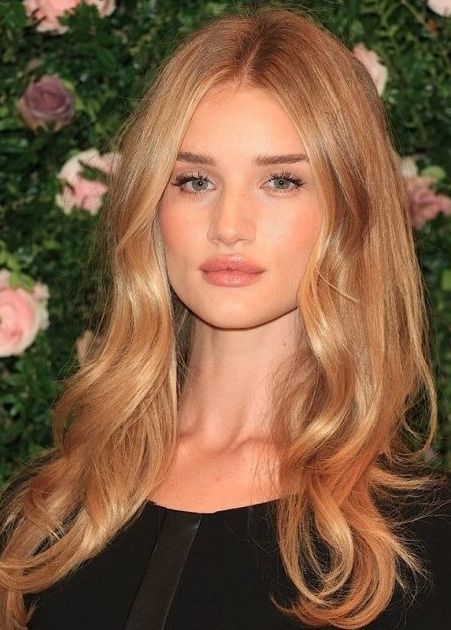 At its best, strawberry blonde is a delicious, warm combination of blonde and red. The shade is a pale but vibrant take on red. It can lean either warm or cool.
Shades of strawberry blonde range from light, medium, and dark red. This red-blonde hue typically looks best on fair skin and light eyes.
To combat fading color, you can incorporate a glossing system that helps to keep colored hair shiny, silky and vibrant.
#Pumpkin Spice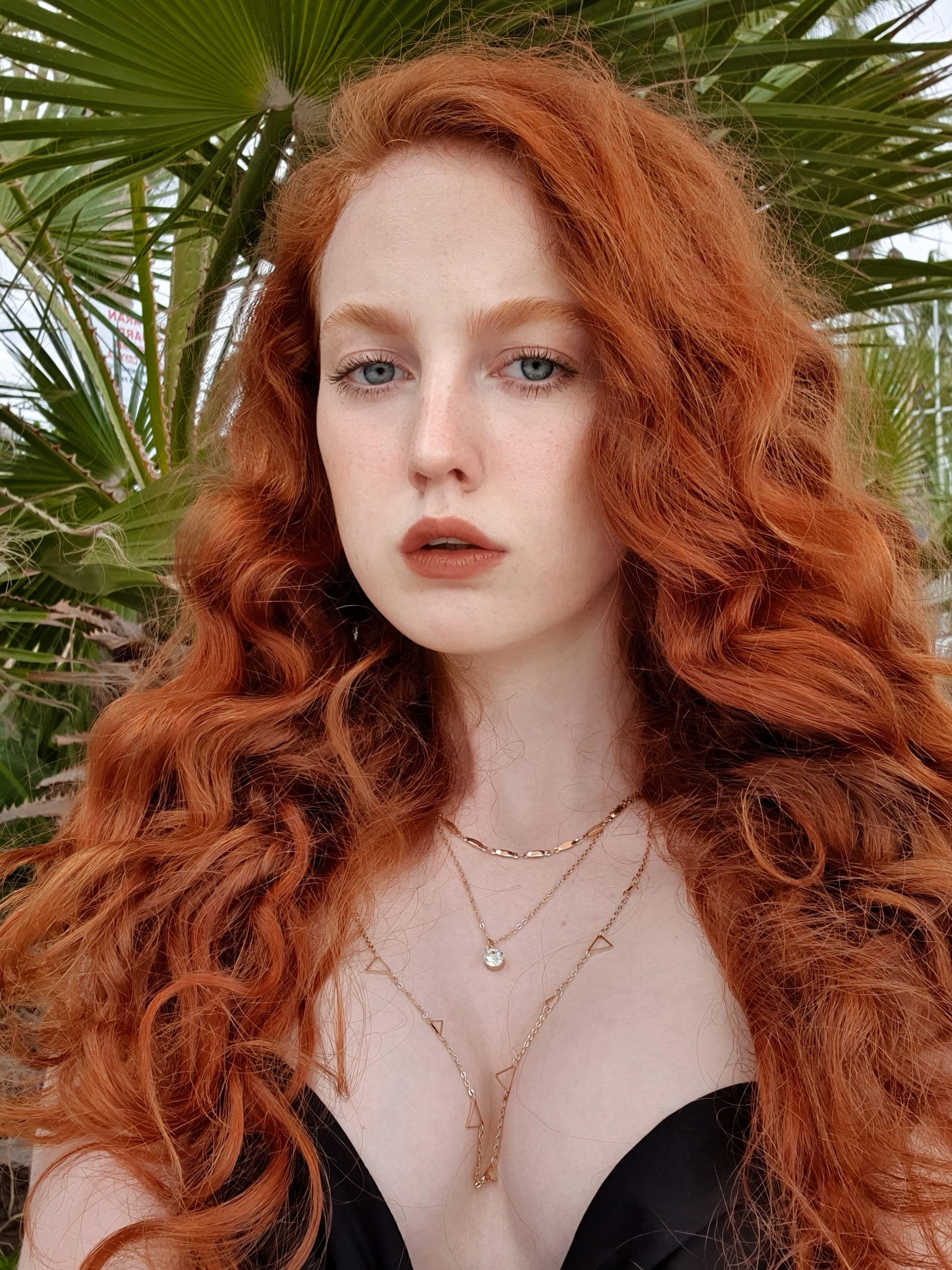 Pumpkin spice hair is a bright red hair color that has red and copper undertones reminiscent of fall leaves. Spiced pumpkin is a yellow-orange shade, which makes it a tertiary color.
With spiced pumpkin, the extra dose of yellow is mixed together with orange. This gives this color its uniquely bright and vibrant look. It's perfect for fall hair color.
Pumpkin spice hair color requires curated care. Use color-depositing conditioning mask and custom mixed color depositing conditioner at home. These simple steps will keep your hair color bold and beautiful.
#Bright Copper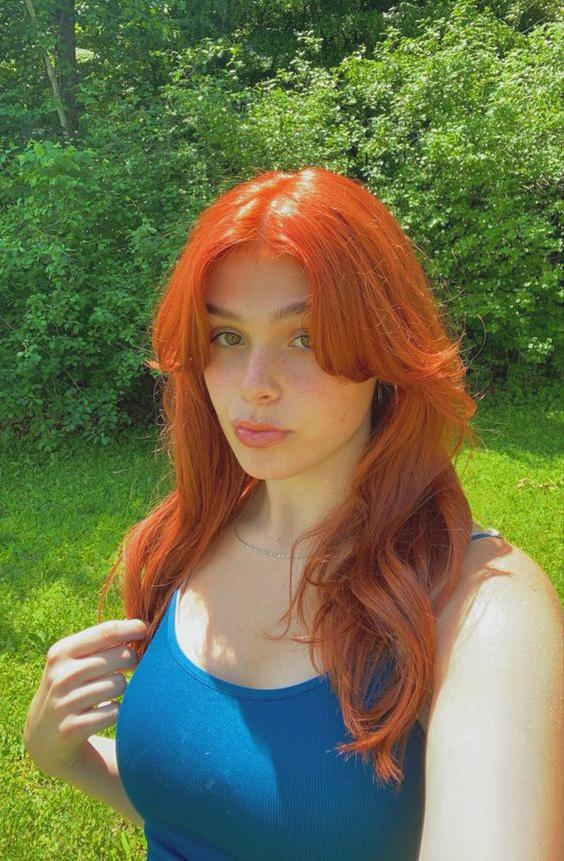 Bright copper is a very bright red fall hair color. It has a brighter shade than amber or auburn. Also, it's spicier than ginger or red. Loved for its warm base colors, copper is a spiritous mix of orange, red, and golden tones.
Copper highlights really shines on people with blonde or light-brunette hair because the perfect shade has a lighter base, which looks beautiful when layered with warmer reddish tones found in copper.
This color fade much faster than blonde or brown. You should use dry shampoos between less frequent washes, color protecting shampoos, and hydrating hair oils.
#Cinnamon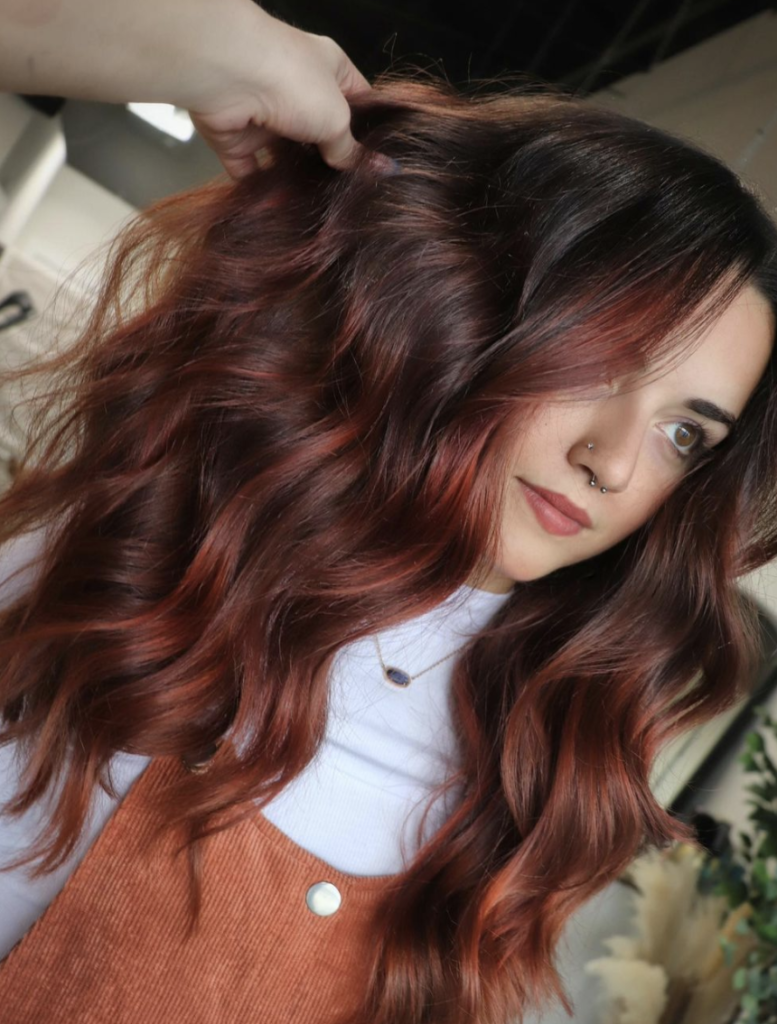 Cinnamon hair is most commonly described as a hair color that is medium brown with warm undertones of red or orange in it.
This spicy and cool hue of dark red is anything but subtle but its depth and dimension make it something out of the ordinary.
You can try sulfate-free shampoo and conditioner for color-treated hair, which has nice protection and nourishing benefits.
b. Cool Toned Red hair colors
#Raspberry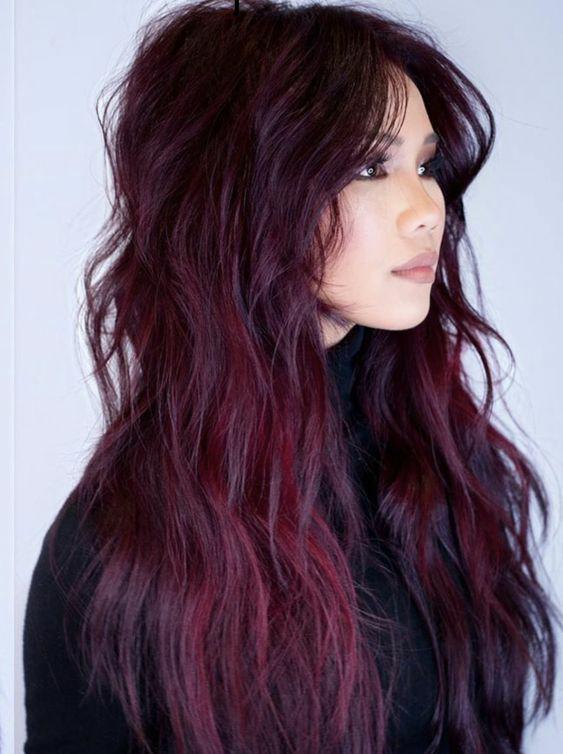 As you can probably guess, raspberry hair color is a series of vivid red colors often with just a hint of pink inspired by the fruit of the same name. This color tends to have great depth, much like a wine color.
A deep shade of raspberry adds a sense of romance and sensuousness to a space. It's a rich tone that has a strong impact.
Using hot tools can take a toll on your color, causing it to fade prematurely. When possible, skip the heat and opt for a heat-free styling option instead.
#Burgundy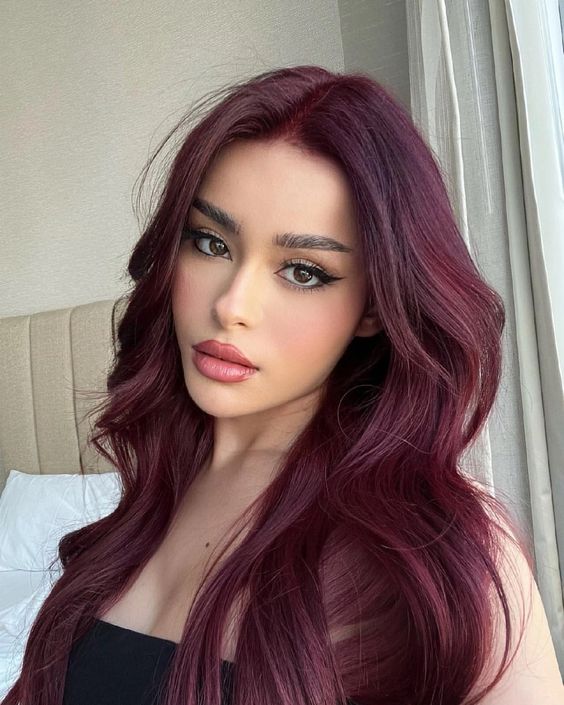 Burgundy hair is a rich and saturated hue that falls somewhere between red and blue on the color spectrum. It is dark red tones, more sophisticated and serious than true red, symbolizing ambition, wealth, and power.
It's universally flattering. Yep, whether you're fair skinned or dark complected, burgundy hair colors flatter pretty much everyone.
To prevent burgundy hair color from fading, use shampoo and conditioner formulas that are specifically made for colored hair. Try to avoid the sun and over-shampooing.
#Black Cherry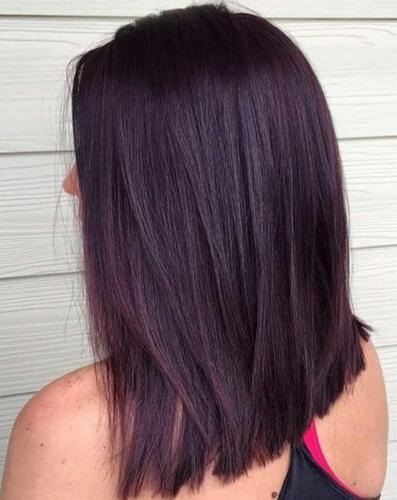 Black cherry hair color is a stunning blend of burgundy, magenta, violet, and black. Your colorist will create a custom blend of these shades to create a hue that is reminiscent of your all-time favorite soda flavor.
It is a darker hair color, more vampy shade than burgundy. Burgundy is more of a reddish-brown color, while black cherry is a mix of dark purple and red.
With this hair color, try using color-preserving shampoos and conditioners, as well as heat protectants prior to any styling to keep your color vibrancy alive longer.
#Red Velvet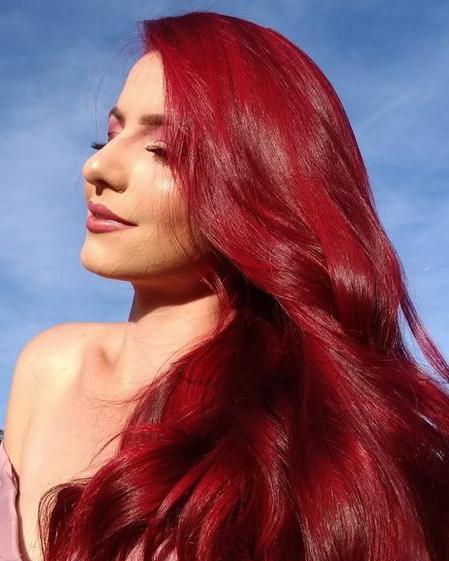 Red velvet hair is a vibrant, cool-toned red hue inspired by the popular dessert of the same name. If you're starting out with a super dark base, you need to bleach your entire mane before painting on the color.
Women love this color, especially for the fall season, since it can look so good once matched with a dark burgundy lipstick.
Wait 48 hours before shampooing after the red hair color is first applied. Regular use of a blue color-balancing shampoo, conditioner and hair mask will prevent brassy hair from taking over your cool hair color.
D. Stunning Fall Hair Colors for Dark Hair – No Bleach Required
You might think there's no way to change up your look if you have dark hair with dark roots: After all, blondes can be platinum, dirty blonde, and more, but brown hair is just brown.
However, there are actually tons of ways to dye your hair and keep your brunette base, like Matte Black, Dark Grey, Black Ink, Dark Blue Black, Dark Purple...and so on. These colors are all in line with the fall hair color trends.
In fact, dark hair can easily be changed without the use of bleach and without going lighter. So, it is also easier to create dark hair colors in dye job.
You can easily find a color for just your roots between salon visits, or you can do a total hair transformation and change up the entire shade.
Below, we recommend a few dark hair colors and that don't require bleaching. Let's make you sparkle in the fall 2022!
#Matte Black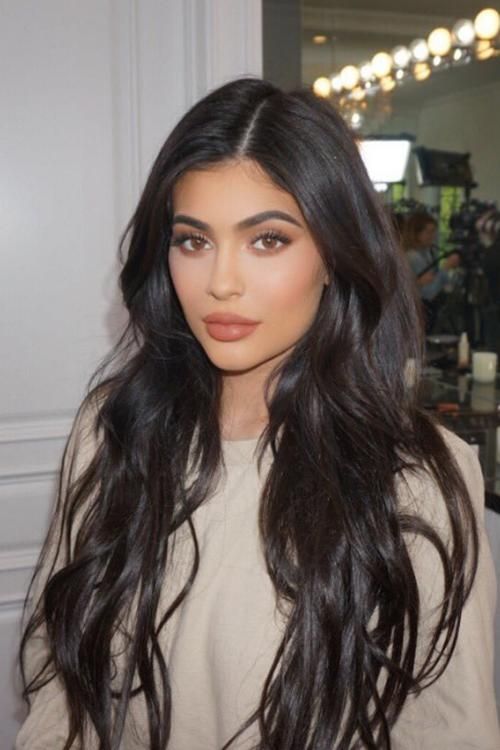 Embrace your black tresses as your natural color to boost your beauty and glam. Choose this matte black tone to pair with your long mermaid hair. It is a natural brunette hair color so you can keep your roots natural. When styling, use a wand to form effortless waves on your thick mane.
#Dark Grey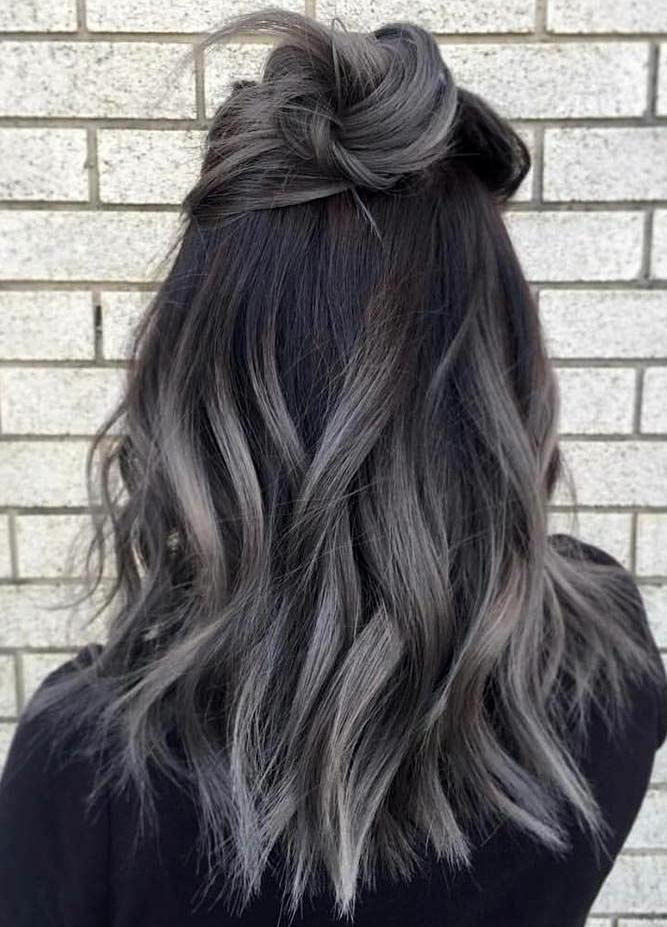 Dark hair ideas make a stunning statement, too! Featuring a neutral dark grey shade that works on any chop, whether it's short or a long layered one like this! This neutral-toned black hue with silver is one of the best dark fall hair colors for pale skin complexion. It looks like naturally dark hair in the shadows but looks very individual in the sunlight.
#Black Ink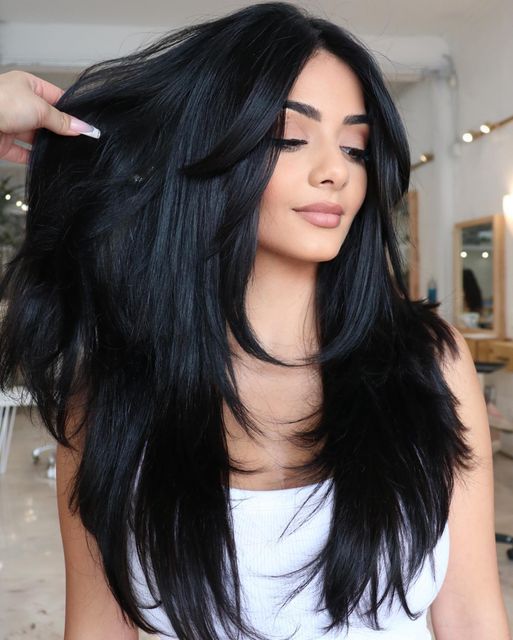 A color that's sure to boost the full shape of your chin-length chop! Aside from its refined outcome, this black ink shade on straight hair makes it look fine and healthy. The best skin tone for this look would be women with soft pale because that gives a stark contrast. The style is suitable for people with thin to thick hair, and for those who have a bob cut.
#Dark Blue Black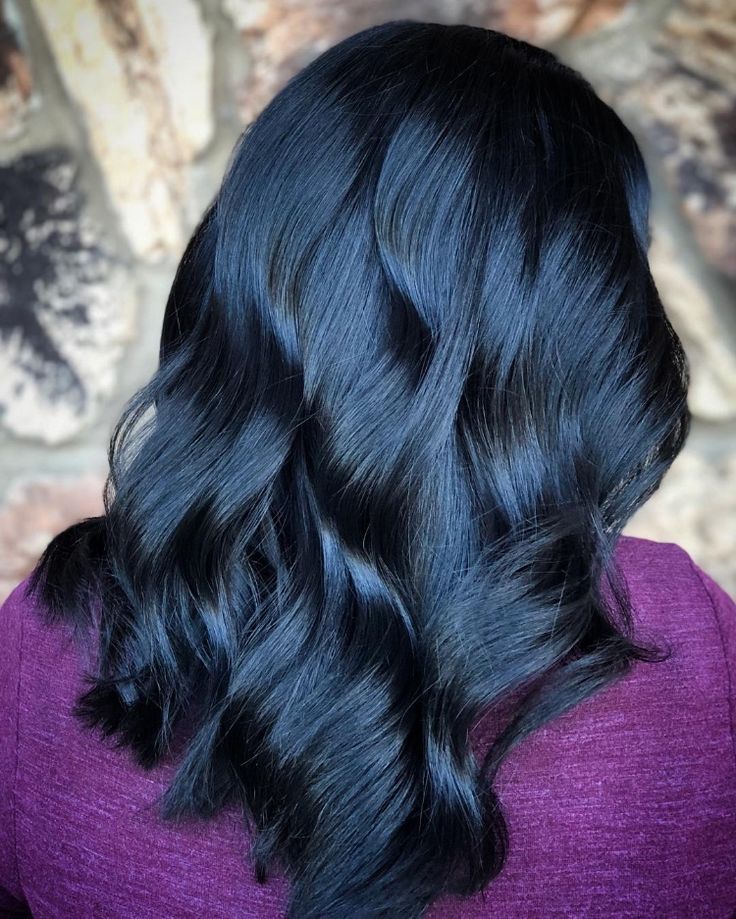 Perfect for a gorgeous lady who likes something glam and bold! Not too bright, not too shady—this dark steely blue-black hair offers a fine, lustrous look. Gloss your short wavy bob with this shade, and it'll be your best accessory every day. This hair dye is a marriage between muted or smokey teal and blue-black.
#Dark Purple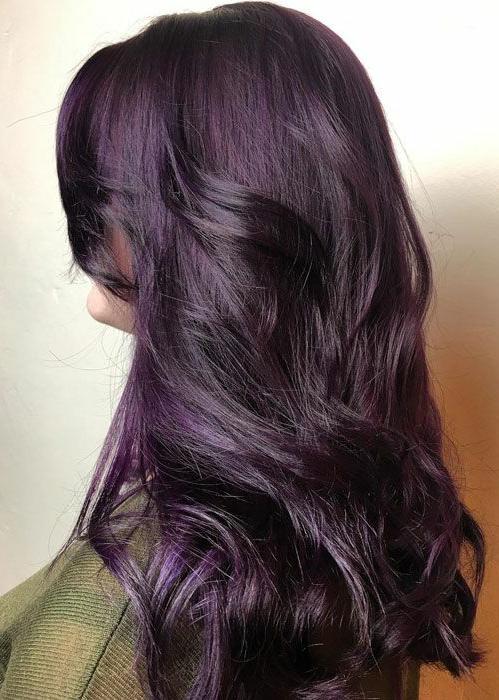 This dark hair color with a mix and contrast of purple and magenta hues makes a great match with a fun, soft textured lob. The medium-length cut gives movement to your hair and color. It's great for someone looking to play with fashion shades but isn't ready to commit to something bolder.
#Dark Toffee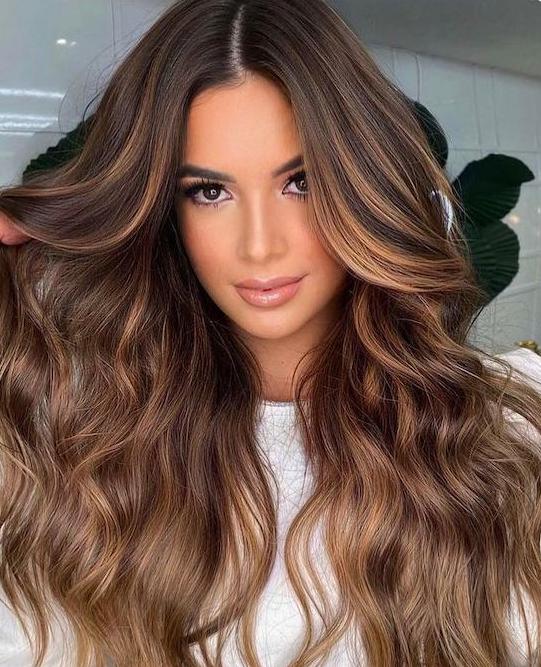 As mentioned, the dark toffee hair color trend is inspired by the candy it's named after. It typically features a brown base that's brought to life with a mix of varying caramel highlights, resulting in a mane with swirling dimension.
#Dark French Roast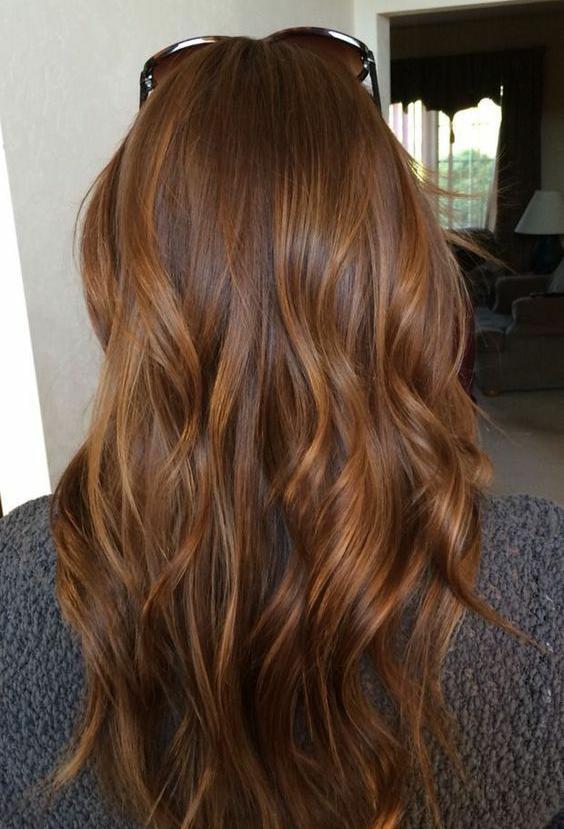 Your long hair will look stylish in this dark french roast color. It'll look even more natural with dark brown roots. If needed, give your long brown hair subtle layers for added movement. You can run a flat iron through your ends when styling to avoid a lifeless result, too!
#Dark Charcoal Tone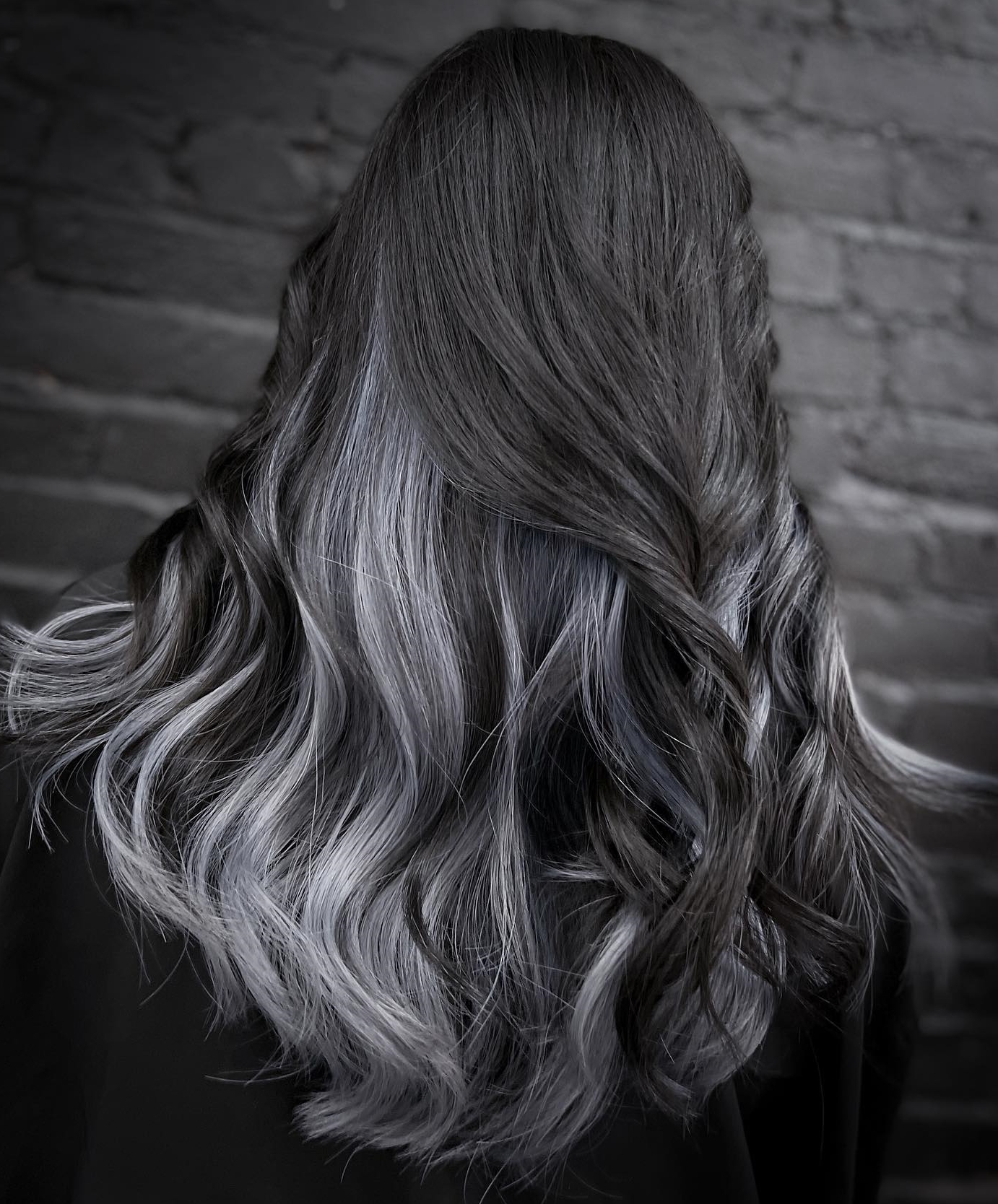 Here's a dark charcoal tone that can make your black-brown hair come out more stunning. Its glossy finish works best on thick, fuller-looking locks. When styling, opt for volumized waves to give your long-length mane the soft movement it needs.
For dark hair, it's easier to care for your hair. Blue shampoo is an effective and easy way to counteract the brassiness in your hair and keep your brunette color looking healthy, vibrant and on point.