If you're looking to add fullness to your hair, you've probably came across hair toppers. But what are they? Are they the same as full lace wigs? or extension? If not, what makes them different? And how do you choose one for the first time?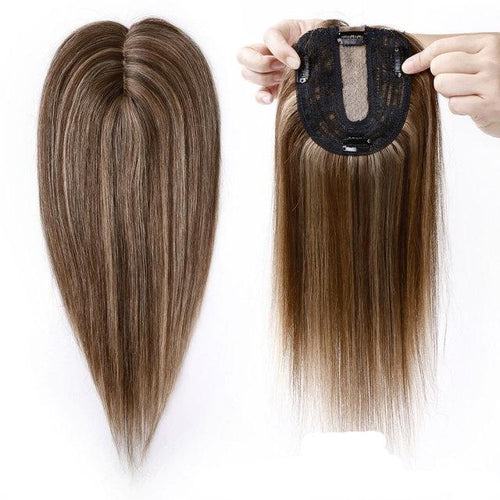 What Are Hair Toppers?
A hair topper, sometimes called a half wig or top piece, is a hair accessory that usually covers only the top part of the head. Hair toppers can come in different sizes, depending on the coverage you need. Hair toppers are similar to wigs, only smaller and used to hide hair loss.
Who Would A Hair Topper Work For?
You might think of a hair topper as a push-up bra for your hair! The topper of the hair is basically a clip-on extension with an extra area to cover the top of your head. Hair topper is great for women whose hair loss is concentrated on the crown and split ends.
How To Select A Hair Topper?
Toppers come in various sizes and lengths depending on the wearer's preferences, and the most popular sizes being between 5x7 and 7x9 while the most popular length is 14 inches. So how do you select one?
Here are three key steps:
Determine which stage of hair loss you are in (beginning, progressive, advanced). The more hair loss you have, the larger topper you will need.
Related: Hair Loss In Women: What Causes It And How To Solve It
Measure the area of your hair loss as well as your head size from front to back and side to side the area. You will then know whether the hair topper you eventually purchase is ideal for you in terms of a fit. This will play a role in the next step when you select the base material for your hair topper.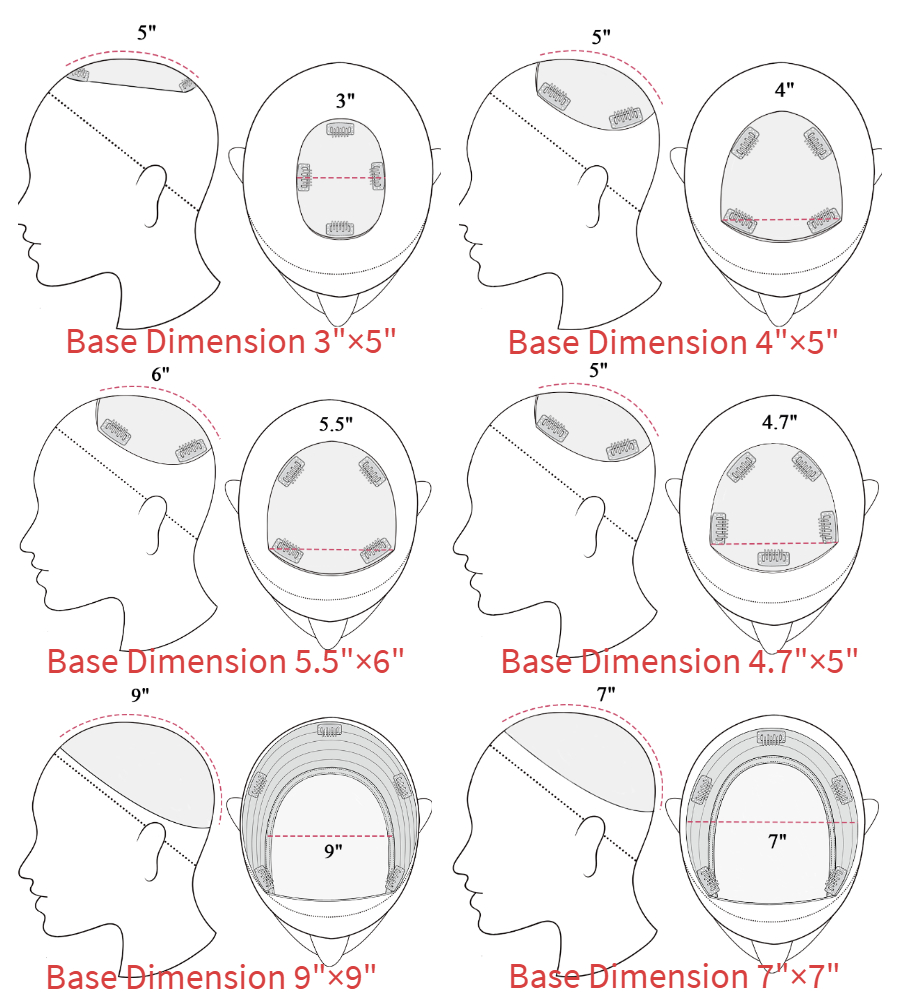 Choose a base type that is suitable for you depending on the hair loss area, required durability and other factors. Keep in mind that for some customers, they have no preference on the type of base for their hair topper provided they get the hair length, color and density that they desire which is in the next step.
That said, each base is different and comes with many benefits and drawbacks. For example, lace provides the most natural look and is lightweight and breathable. However, they are delicate and don't carry much hair density or have strong durability. Skin bases are thin, natural looking, easy to maintain and are affordable, but not long lasting, breathable or ideal for warmer climates. Mono bases are more durable as a whole so they can hold more hair density while they are also comfortable. However, they are not as breathable or natural looking compared to lace.
If you have any questions about selecting a hair topper, you can always send email to support@wigshe.com.
Where To Buy Hair Toppers?
You should be able to find hair toppers at your local hair salons that do wig and toupee installations or any hair replacement centers. If you're unable to find them, however, you can always buy your first topper on www.nuiee.com.