Bob wigs are beautiful, simple, short hair wigs which have different styles and textures, although they have limitations in shaping compared to other wigs. You can buy them at a much cheaper price than other long wigs of the same texture. If you're a black woman who want a quick change of style, you could try a Bob wig . Meanwhile , this blog will give you some tips on how to shop for a better Bob wig. In addition, for a better wearing experience, we'll tell you the pros and cons, as well as some great Bob wigs.
Precautions Before Purchase
Before buying Bob wigs, you need to check that you have the following qualifications. These can make a difference in how you'll look and feel about your scalp.
1.Remy Human Hair
Bob wigs made of Remy Human Hair should be more natural. False hair made of Remy Human Hair should have its cuticles aligned in one direction. This helps restore the hair's shape after cleaning, and helps maintain its texture for a long time.
2. Breathable Mesh
It's important for wigs to be breathable , and when you wear a wig, your whole scalp will be covered. If it is airtight, your scalp will not breathe, and it will make your hair smelly or itchy. For the purchase of wigs, you should pay attention to whether the mesh breathable. Before buying Bob wigs, make sure they come with breathable mesh or lace. They can ventilate and breathe into your scalp so that your hair and body will be healthier .
3. Free Parting
Before buying Bob wigs, you need to check the hairline on the lace and see if the hair can be adjusted. If you choose a side or middle part, this will limit your ability to do other hairstyles that require a separate hairline. However, if you choose a free parting wig, you can choose which side of your hair you want, and you are free to create the look you want.
Advantages of Bob wigs
1. Convenient
As a short style of wig, Bob wigs have simple appearance and distinctive features. Bob wigs are shorter and easier to manage than other wigs. So if you want to look good and save time, Bob wigs are a good choice.
2. Covering the full
Unlike frontals, closures, or ponytails, Bob wigs are denser, more compact, and cover a wider area of the scalp. It is a great choice for those who want a full head of hair.
3. Building modeling
Because Bob wigs are made of mesh and lace, you can move your hair freely and don't have to worry about mixing and twining with your natural hair as opposed to other types of wigs. After styling, you can get a clean head of hair.
Shortcomings of Bob wigs
1. Scalp ventilation
Although breathable mesh and lace can ease the pressure of scalp ventilation, any wig, once worn regularly to cover your head, will certainly not breathe as well as our scalp in the natural environment, which can cause sweating and irritate your skin. So take it off when you don't need it, or just before bed. It may be a bit of a hassle to wear it again, but it's in your best interest.
2. Regular Maintenance
Also, any wig needs regular maintenance. Bob wigs have more convenient lengths and sizes, but don't be sloppy. Careful care will extend its service life. If possible, avoid simple or even cheap hair products that can damage the quality of Bob wigs. Comparing the cost of wigs with the cost of hair care and you'll choose to care for them. If you don't know what products to use to better care for it, you can look at Alipearl Hair, we will provide you with good hair care products.
3. Install
Finally, you should pay attention to the installation of Bob wigs. Although the length and volume may seem more dominant than long hair, since they completely cover your scalp, blending in the hairline can be a bit tricky. In order to create a more natural hairline and make the wig look more natural, you still need to take care of wearing it. If you don't know How to create a more natural wig, you can refer to our blog "How to Make Your wig Look Natural".
A few recommended Bob Wigs styles
Here, you can choose to have five different Bob Wigs, defined by the length of your wig. For specific wig types, lace types, hair color, and wig density, check out Alipearl Hair below.
1.Short Curly Bob Wigs
Short Curly Bob Wigs are popular as Short Wigs because they give you a terse and curvy look. Because of the curvature of the wig itself, it makes your hair look bigger and more voluminous. Besides, it's somewhat easier to care for and store than long hair.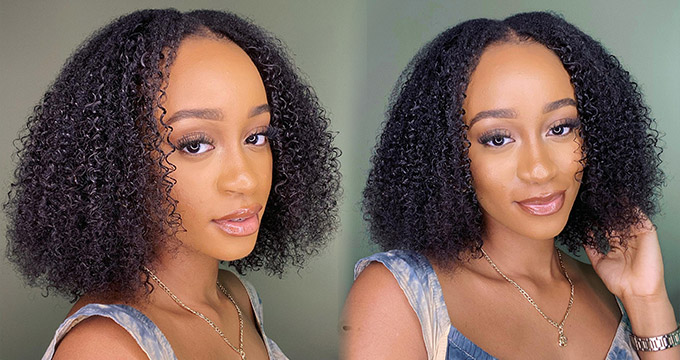 2.Short Straight Bob Wigs
Short Straight Bob Wigs have the feel of an independent woman and are smaller and more polished than Short Curly Bob Wigs . In some countries , "professionals" wear their hair short and straight , believing it will save them time to groom their hair for better work. Also, if it's summer, it's highly recommended that you use Short Straight Bob wigs, which will keep you cooler.
3.Short Deep Wave Bob Lace Wigs
Short Deep Wave Bob Lace Wigs are larger than Short Curly Bob Wigs. To some extent, they are smaller and easier to manage. But to coil degree, you feel beautiful, more appropriate to you, just be best.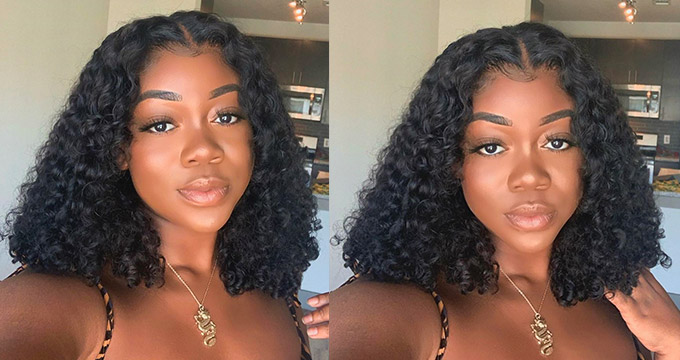 4.Short Body Wave Bob Wigs
Short Body Wave Bob Wigs look like natural waves. More relaxed than the first two Bob Wigs. False hair is so big that you hardly have to worry about the hair tangling. You may find it easier to take care of your daily routine.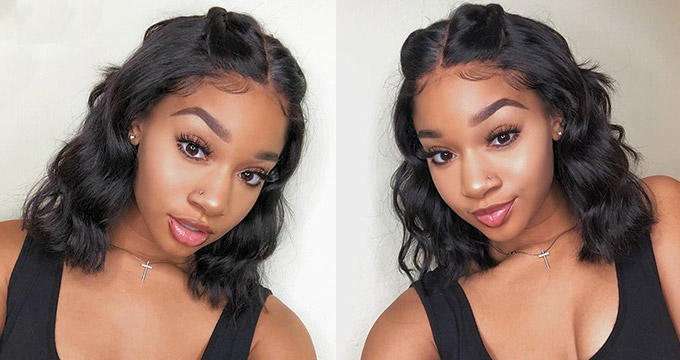 5.Water Wave Short Bob Wigs
Water Wave Short Bob Wigs,like the name, Water Wave Short Bob Wigs are between Short Curly Bob Wigs and Short Body Wave Bob Wigs. If you're looking for a wig that makes your hair look fuller, but not too fluffy, then this wig is definitely worth a try.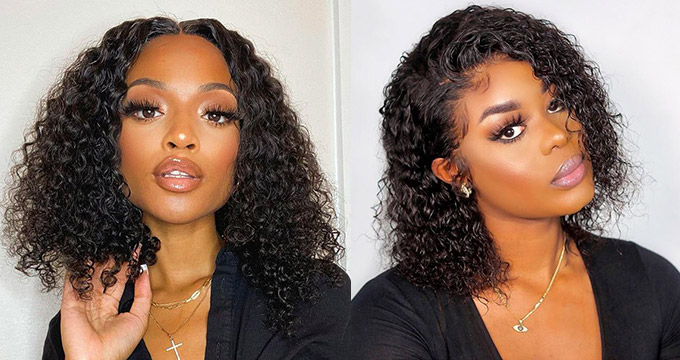 Alipearl has a wide selection of Bob Wigs. Follow Alipearl, we will offer you more different types of wigs.