"How to make a wig look natural" is a question that everyone often concerns when buying a wig. If you want the wig to be more natural, you can actually consider the HD Lace Wig. This wig will satisfy your desire for a more natural look. If you are interested in this type of wig, keep reading, this blog will answer some of your questions.
WHAT is HD Lace Wig?
HD stands for "High Definition". HD lace is a royal lace material that used to be called Swiss lace. This kind of lace is invisible when applied to the scalp. This feature allows the wig wearer to have a very natural hairline, which is very difficult to detect. According to the characteristics of the lace material,HD lace is much thinner, delicate and transparent than ordinary transparent lace. HD lace is more invisible and blends into the scalp better than regular lace, making the hairline look more natural and realistic.
The Difference Between Transparent Lace and HD Lace?
Transparent Lace: Transparent lace is actually regular lace, but just transparent in color. The transparent lace is great for a very fair skinned, light complexion. Meanwhile it can be dyed to match just about all complexions. Once a HD lace is installed the lace becomes invisible revealing a natural hairline. Like HD lace, transparent lace is not very durable . Buyer please be attention: if you purchase transparent lace and you are a darker complexion, you Must dye the lace to blend to your complexion. Otherwise, you will have a noticeable white line along your hairline.
HD Lace: HD is not a very unfamiliar word to everyone. High definition is a word we often hear when talking about video and camera quality. So if you need some type of lighting for photography, video shooting or some kind of entertainment, it's best to use this lace wig. Known for its ultra-thin quality, HD Lace is ideal for a truly invisible look. High-definition lace is very close to your skin tone when the camera captures fine detail, so you don't need to worry about lace in your photos. This lace is not the most durable,over time, it won't look the same as when it was first purchased. The thinness of HD Lace makes it very fragile,so care must be taken when handling HD Lace Wigs . If a wig is worn every day, this fragile lace will wear out and will not hold up for a while. Long-term daily use is not recommended. Budget is one aspect you should consider if you are planning to buy an HD lace wig.
How to choose?
Transparent lace wigs and HD lace human hair wigs belong to natural invisible human hair wigs for women. But which one to choose, you should consider your budget. In fact, both the transparent lace wig and the HD lace front wig will give you the most natural feeling. If you have the budget, you can choose the HD lace wig as it is closer to your scalp and looks more natural. But if your budget is limited, choosing a transparent lace wig is also a good choice. Whether it's Normal Lace wigs or HD Lace wigs, Alipearl has all types of wigs for you to choose from.
How To Care HD Lace Wigs?
1.Before you begin washing the HD lace wigs, make sure all glue residues have been removed. Use a comb designed for wig and a wide-tooth comb to brush curly hair, gently brush hairs from the bottom to minimize shedding.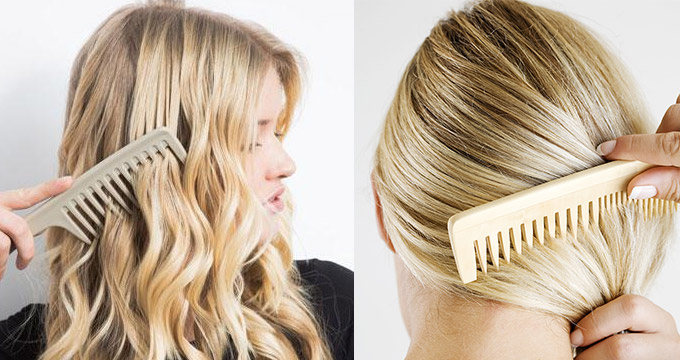 2.Use lukewarm or warm water to wash your HD lace wig.
3.Apply the hair conditioner and remember not to add conditioner on the root of the wig. Leave it 3-4 minutes and continue rinsing with water.
4.Pat dry the wig with a clean towel. Put your wig on a stand or mannequin head and let the hair air dry.
Various HD lace wigs in Alipearl Hair:
We have all kinds of human hair HD lace wigs for sale in Alipearl Hair Store. Both HD lace frontal wigs and HD lace closure wigs are hot selling now, including 5x5 HD lace closure wig, 6x6 HD lace closure wig, 13x4 HD lace front wig and 13x6 HD lace front wig. There are straight, body wave, curly, deep wave, natural wave, loose deep wave, and loose wave, 7 textures you can choose according to your preference.
13x4 HD lace front wig
For HD 13x4 lace front wig, there are straight hair and body wave hair you can choose from. As you can see from pictures, the straight human hair wig is silk and the lace matches skin very well. The body wave human hair HD lace wig can hold curl well and the "S" shape can make you look natural. If you prefer more thick hair. There are higher densities like 180% density, 200% density, or even 250% density to suit your needs.
5x5 HD Lace Closure Wig
If you like a deep wave or other textures, an HD 5x5 lace closure wig is the best choice for you. Straight, body wave, loose deep, curly and natural wave hair all can be customized. Compared with straight and body wave, deep wave human hair lace wig have a smaller curve and attract more customers.
Alipearl hair store uses the best quality HD lace and 100% human hair to make HD lace wigs, welcome to check out.