When your hair starts to fall out for some uncontrollable reason, you can't help but feel sad, but don't worry, you can use a wig. As technology improves, wigs look more and more natural when worn, just like your natural hair, which can reduce a lot of your social annoyance and make you feel more confident. So can you wear a wig while sleeping? If you are interested in this question, please read on.
First of all, the benefits of wearing a wig to sleep are as follows:
1. More time to rest
If you have to remove the wig before going to bed, it will need to go through a series of very troublesome steps. Originally, after a busy day of work outside, there was not much time to rest. In order to remove the wig, you also need to apply various sprays, which will waste your precious rest time. It's because you don't take off the wig, once your sleep is disturbed, it will be difficult for you to go back to sleep.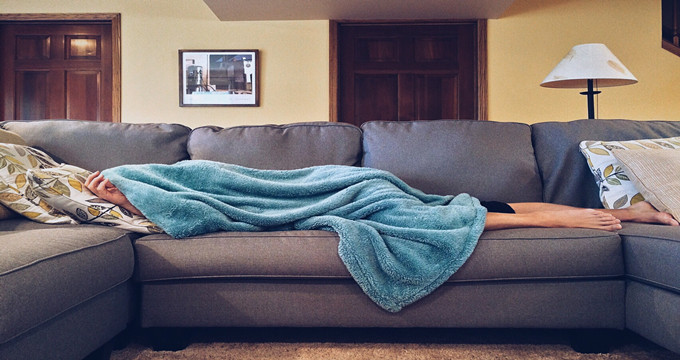 2.Save time to prepare for going out
When you go to work the next day or wake up late at school, you will be in a hurry to get dressed, make breakfast, wash your hair, and brush your hair. If you take off your hair at night before going to bed, you will be even more hectic at this time, because wearing a headgear is not an easy task, you need to go through a lot of steps. At this time, the risk of being late is greater if you need to wear a hood. If you don't take off your wig, you can go out quickly by simply combing the wig, which will save your preparation time before going out.
3. Save time and money in some ways
Some people may go to a professional hair stylist to wear a wig because they do not know how to operate it or because they are afraid of damaging the wig. Because professional hair stylists have sufficient experience, for beginners, once the wig is removed, they cannot wear it again. For wigs, you also need to find a professional hair stylist to wear wigs, which will undoubtedly waste time and money.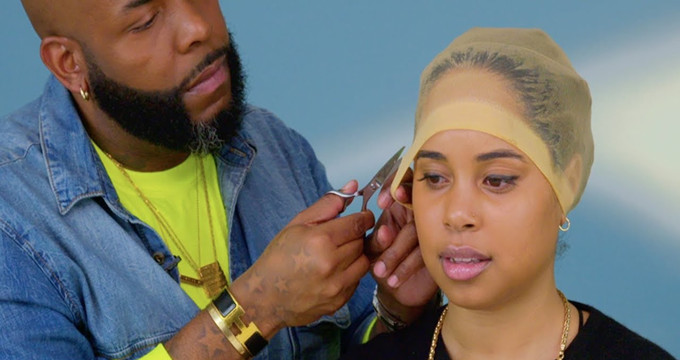 However, in the same way, wearing a wig to sleep will also have many disadvantages.
1. Increase friction on the wig
People basically sleep in bed for 7-8 hours a day. During these 7 hours, it is difficult for you to avoid the friction between the wig cover and the sheets and pillowcases. Excessive friction can easily tangle the wig and make the wig lose its luster and suppleness. In addition, the lace of the wig is very delicate, and the lace may be destroyed by slight friction, and the cost of repairing and replacing the lace is very expensive, which may lead to a waste of money.
2. Harmful to scalp health
When you sleep with a wig on, it will make the scalp unable to breathe, especially in summer, when the weather is already hot, it will easily breed bacteria on the scalp. Also, the scalp cannot breathe, which can adversely affect the growth of its own native hair.
3. Higher maintenance costs
Because when you wear a wig to sleep, the friction between the wig and the bed sheet and pillowcase will make the wig lack luster and suppleness. At this time, you need to repair and maintain the wig. If you take off the wig before going to bed, you only need to wash it from time to time. wigs, and now you may clean more often and more often.
If we have to sleep with a wig, what can we do to reduce the damage to the wig?
1. Apply some moisturizing lotion before bed
Applying some moisturizing lotion in time to give your hair some moisture can keep your hair hydrated, reduce hair tangles, and keep your hair shiny.
2. Comb your hair with a comb before going to bed
Before going to bed, use a wide-toothed comb to gently comb through the tangles from bottom to top, because once your hair is tangled, it will be difficult for you to comb it out later.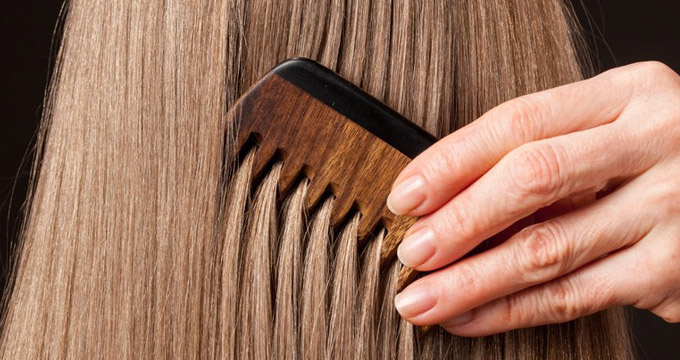 3. Use silk sheets and pillowcases
The smoothness of the silk will reduce its friction on the wig, and the friction of a good silk bed sheet and pillowcase on the wig is even 0, which can effectively avoid the dryness and frizz of the hair and reduce the tangling of the hair.
4. Completely wrap the wig with a silk hat or bandana
You can use a silk cap or wrap the wig completely with a silk bandana, which reduces friction and keeps your hair shiny and smooth.
If you have any doubts after reading this article, welcome to send message to Alipearl.