Nothing saves time, energy, and even money like having a long-lasting and low-maintenance lace front wig. It is one of the main reasons the human hair lace front wig is all the rage. Not only does the lace frontal human hair wig natural and look like your own hair, but if you use proper methods, it can stay in a wash-and-go style for longer.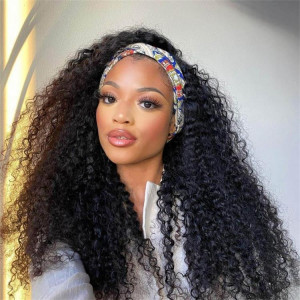 While enjoying the beauty, everyone will encounter this problem-remove the lace wig. When you want to take it off, how can you easily remove it without hurting your scalp?
First, Apply Lace Wig Solvent.
There are special solvents on the market for glue on lace front wigs. They will soften the adhesive for easier removal of the lace front wig. Apply solvent on the wig where there is glue (usually on the lace edge), and use a cotton swab, makeup brush, or small brush to wipe along the front and back hairline. Wait a few minutes, and tug gently. Then some parts will start to loosen and continue to apply more solvent to the resistance areas. Continue doing this until you feel the lace part of the wig weaken enough to come off the skin.
Second, Gently Remove The Wig.
Many people will pull the wig directly off when the glue is released, which may be a mistake. You may have ignored a few areas of high adhesion and ended up tearing the lace. If you're about to get impatient with the process, remind yourself that you've already spent a lot of money on these wigs. Replacing and repairing it is also not a small expense. Carefully grab an area with your fingers and pull on it, again, applying the solvent to the resistant areas until you feel the glue no longer sticks. Once you are sure that all the parts attached to the head are loose, you can carefully remove them from your head.
Tips:
The wig will not slip off easily after using the solvent. Instead, you may have to carefully pull a small part of the wig to make it rise. Lace is thin and fragile, be careful when pulling it up, or you may tear the delicate lace. If you damage it, don't worry, some local lace wig sellers also offer lace wig repair services.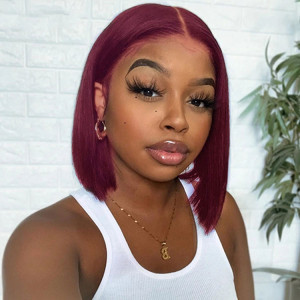 Fourth, Clean The Wig.
Olive oil is good for removing glue left on your skin and hair (if you have glue on your hair), and you can use your fingertips to apply it to the parts where the glue is. Any kind or brand will work as we only want to use it to reduce the stickiness of the glue.
Next, use soap and water to remove any remaining glue.
It is a great time to wash your hair before putting your wig back on. Clean skin and oil-free hair make wigs last longer and are very healthy for your scalp.
Fourth, Clean The Wig.
It's time for you to wash and care for this wig. Although you wash hair while wearing the lace front wig, it may not be as thorough.
At this point, place the wig in water, use a mild shampoo, and then use a light oil-free conditioner. Then use a wide tooth wig comb to brush your hair without pulling it - you don't want it to fall out.
After washing, let it air dry naturally. But if you need a quick fit, you can flip the lace wig over, place the lace cap inside out on the wig stand, and place it under a hair wig dryer for a quick dry.
After drying, if you still notice a little residue on the wig, you can take a handheld mirror and slide the glued area of the wig onto it - like magic, the glue will rub onto the mirror. Just clean the mirror at the end.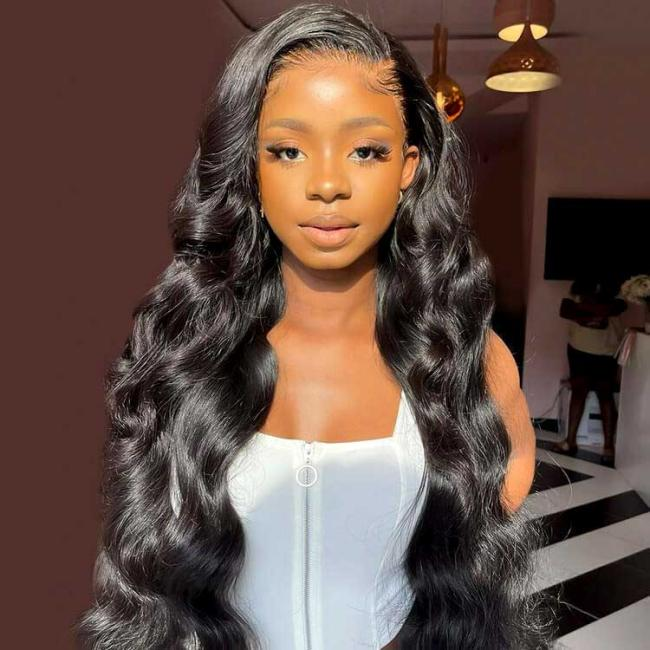 Finally, you will not be satisfied with only one wig, one style until the wig accomplishes its mission. It's like a girl can't have only one pair of shoes and one set of clothes. You buy clothes and shoes every season so that can wear them for a long time. Having a replacement hair wig is pretty much the same thing. That gives the hair wigs a break from everyday wear and can extend their service life.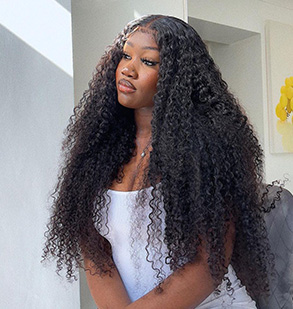 What Is A Good Wig Shop To Recommend?
West Kiss is a good shop. They provide many kinds of human hair lace wigs and keep up with the trend. Not only do they offer high-quality basic wigs, but also a variety of colored hair wigs. With a wide range of prices, you can find the wig you want no matter what your budget. Even if you want to make a lace wig by yourself, you can buy a combination of bundles and closures, and fronts to design a wig with your own style.