How to wear lace front wigs more conveniently and improve your appearance after wearing these lace wigs, is also an aspect worthy of our attention. Let us share with you several installation methods for wigs today.

1. Bun
Usually, your long hair can be in a ponytail. If the hair is much and long, it can also be two or more strands. The back of the neck is a good place where hair coverage is most effective under the wig, which is why most lace wigs will have more room in this area.
Wearing a low ponytail at the nape of your neck and placing it inside your wig cap, your lace wig will work properly and won't look like a protruding bump from the outside.
First, comb hair with a wide comb until smooth. Tie all your hair into a low ponytail at the back of your neck. Twist the hair from where you've pinned it until you start to feel the hair go up. Then curl your hair and secure it with bobby pins.
If you are worried that your hair will fall out, you can also wear a hair net cap and wrap all your hair with it. Try to make this bun as small as possible!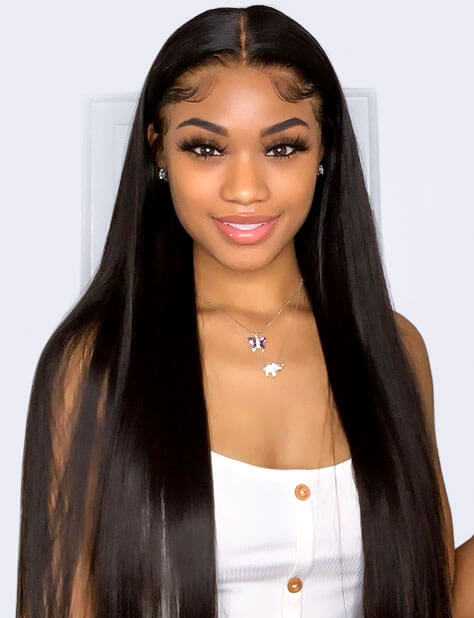 2. Cornrows
The cornrow hairstyle is better for those with thicker hair, as cornrows have a smoother finish than regular braids. It reduces the amount of space the hair takes up. It is very effective at putting your hair under the HD lace wig.
Corn braids are ideal for girls with short to medium hair, but they work on long hair too. First, divide the hair into several rows vertically from left to right; then braid each strand from front to back; finally, wrap the hair that grows from the back behind the head and fix it with clips or combs.
This method will make the hair less prone to unraveling. While braids aren't as flat as other hairstyles, they do the job and can protect your natural hair and keep it healthy.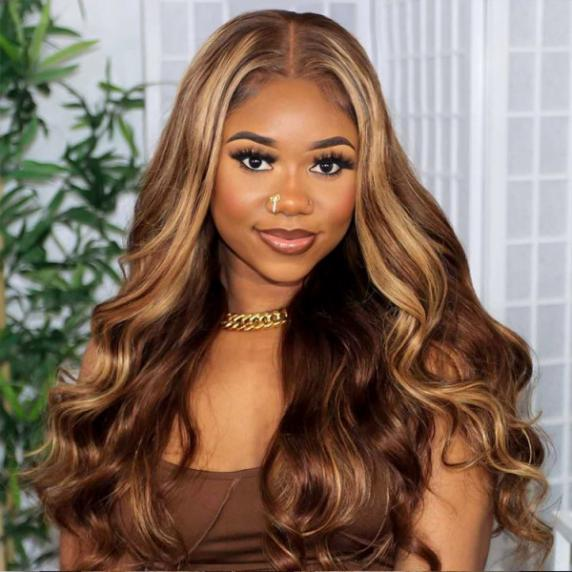 3. Twist Into ABunch
Compared with the above two hairstyles, the twist is easy to complete and saves time, so this method is also popular. You twist your hair together and put up a wig cap that only needs a short time. However, twisting may make your hair tangled or frizzy.
4. Some Other Things You Need To Know
Be sure to wear a wig cap: Wearing a wig cap under your lace wig will do a great job of protecting your hair from the wig and protecting your hair while hiding it naturally under the wig.
Never put wigs on wet hair: Never put lace front wigs on wet hair as this can lead to mold and microbes growing. Make sure both your hair and your lace front human hair wig are dry before putting on the wig.
With pins or combs: There is nothing better than using bobby pins or combs to secure your hair under the hair wig.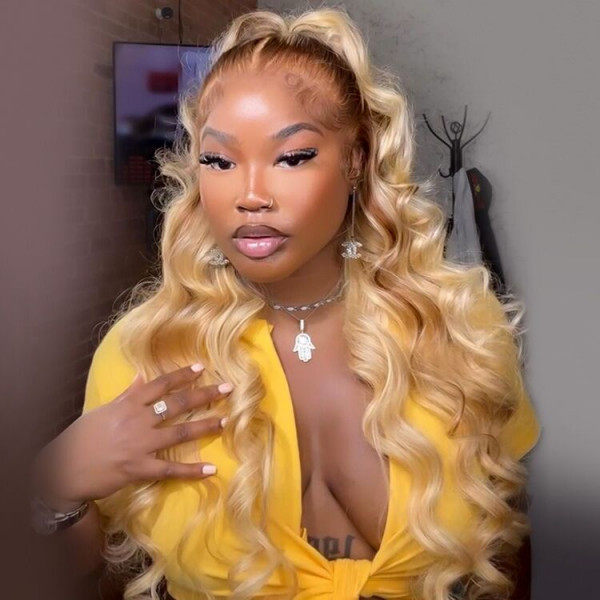 Put the wig on from the front to back: first, use the forehead to support the front of the wig, and then pull the wig back with both hands to cover all your hair.
Finally, where to find good quality human hair wigs? Well, West Kiss Hair is a good one. They offer high-level human hair lace wigs to people through an operating website and App. Which is truly kind and convenient. How can you miss it?