Have you encountered these kinds of problem when purchasing an already made wig? The wig is too small or big, the wig is thin and not true to length, bad hair quality and terrible structure, single style act.
More and more people choose to make a wig with bundles and lace closure, let's take a look at the benefits of making a wig:
1) Size fits well.
Before initiate to make a wig, girls must already measure the head size, then they could get a wig perfect fit the head, it is a better choice for those who have a too big or small head.
2) Thickness and length controllable.
When making a wig, if someone prefer the fuller wig, they could add more bundles on the wig, if someone prefer the longer length, they could add longer bundles on the wig, in a word, girls could adjust thickness or length as their preference while doing it.
3) Hair grade is optional.
The regular 9A grade hair sold on Alipearl Hair website is very good, but if some girls have high requirements for hair quality and budget is sufficient, now can try the mink hair or double-drawn hair. Making your own wig allows you to flexibly choose the hair used, good quality hair can be used for a long time, and looks like a work of art!
4) Style optional.
Not like in the store, you can only choose a wig from a few styles. If you make your own wig, almost any style you want can achieve. You can get your favorite style and meet your needs on different occasions, also it ensures that the final result can make you most confident, and the most likely to represent your style.
Essential Wig Making Tools:
1) Lace closure and bundles.
2) A mannequin head.
3) A wig cap (adjustable is better)
4) Needles and thread.
5) T-pins to hold the cap in place (you can use tape or adhesive too)
6) Scissors for cutting and trimming as you string along.
7) Comb and hair conditioner.
The Steps of Making a Wig:
1) Measuring your Head
You should measure your circumference, front to nape and ear to ear over top, I put a pic below for your reference.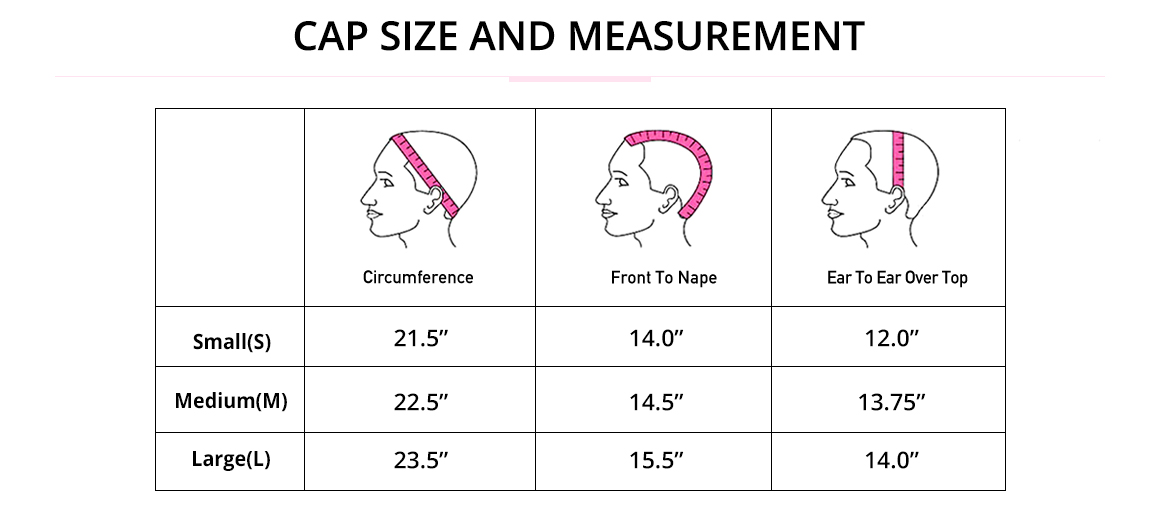 2) Forming the Wig Foundation
Find a wig cap that fits your head and matches with your Measurement data, and place it on the wig block.
3) Start Sewing
Firstly, stitch the frontal or closure by hand, then you could secure it with the machine, when it comes to the tracks, you can sew them into the wig cap, starting at the back, adding the tracks from left to right, you can fold over or cut the weft securing it with the machine to prevent shedding.
4) Comb and wash the wig
Comb the wig to see if it satisfies your requests, trim your hair to make the whole wig more natural, Then wash and condition the whole wig, and put it at the vent to let it air dry.
Bundles and Closure Recommends:
1) Most Popular hair: Deep wave bundles and lace closure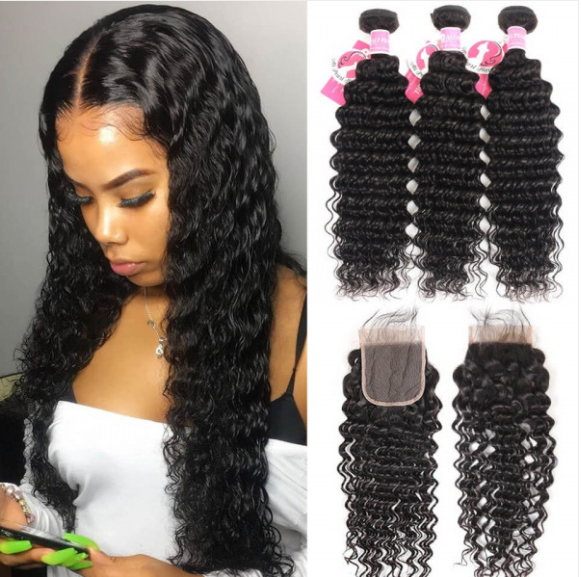 2) Top seller: Body wave bundles and lace frontal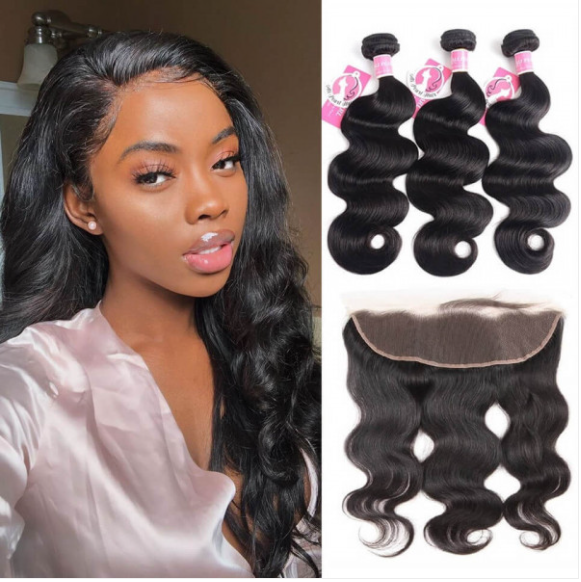 3) New arrival: #4/27 Body Wave 3 Bundles With 5x5 Lace Closure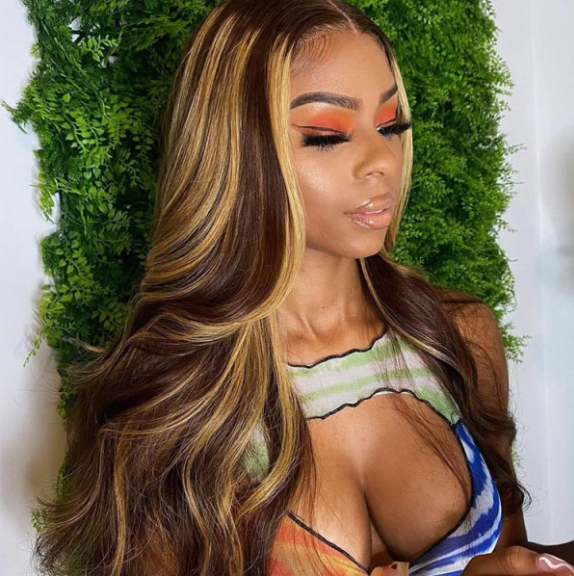 Now Alipearl Hair 2021 Black Friday Hair Sale has started, there are many big discounts girls can enjoy, Are you ready to buy beautiful hair products for yourself or your loved ones as gifts on Black Friday Sale Day? Go ahead to make a wig unique!
1) Buy More, Save More (Expired On Nov.28th)
Over $159, Get Extra $8 Off - Code: PP8
Over $279, Get Extra $25 Off - Code: BF25
Over $499, Get Extra $50 Off - Code: BF50
Site-Wide, Get Extra6% Off - Code: ALIPEARL
All Wigs, Get Extra 8% Off - Code: APWIG8
2) BUY ONE GET ONE FREE (Expired On Nov.28th)
Buy Selected 4x4 Closure Wig,
Get One Free Same Length Curly Headband Wig
3) Over $101, Get $100 Off Coupon (Expired On Nov.28th)
CODE: BF100
*Available For Selected Wigs
4) FREE ORDER(Available On Nov.26th - 28th) :
1st 10th 20th 30th 40th... Orders Every Day
5) CASH BACK (Available On Nov.26th - 28th) :
WIN $100 CASH BACK, PICK 10 LUCKY GIRLS EVERYDAY
6) Free Gifts, Add It At Bonus Buy (Available On Nov.26th - 28th)
Don't hesitate, Shop Early, Save Early, Ship Early, Receive Early!